Webster Accessibility Committee and DEAF Inc. Workshop on 'Communication During COVID-19' Nov. 6
Oct. 28, 2020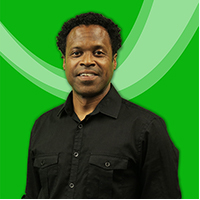 Webster's Accessibility Committee and DEAF Inc. invite the Webster community to join a workshop at noon on Friday, Nov. 6. Community advocate Devon Whitmore from DEAF Inc. will be giving the workshop on Communication During COVID-19. Whitmore will provide attendees with a handful of experiences he has faced as a person with a hearing loss and experiences he has witnessed personally and professionally. 
Attendees will gain an awareness of the obstacles one may face in terms of communication, not only for deaf or hard of hearing individuals but also for hearing people, especially during these times of COVID-19. The workshop offers communication options, tips, usable technologies and interactive opportunities. 
Click here register for Communication During COVID-19 workshop.
After registering, you will receive a confirmation email containing information about joining the meeting.
News by Topic
Tag Categories
News by Topic
Tag Categories