Confucius Institute Online Series on Neuroscience and Meditation, Mindfulness
Jul. 29, 2020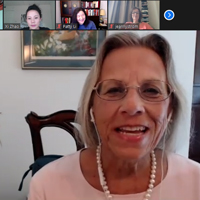 Throughout the month of July, the Confucius Institute at Webster University teamed up with Professor Dorcas McLaughlin of the Nursing Department to offer a virtual lunchtime webinar series titled "Bridging Eastern Practices with Western Brain Science—Mindful Meditation." 
In a format that combined lecture with practice, McLaughlin explained a growing body of Western neuroscience research now supporting what is deeply rooted in the tradition of Eastern mindful meditations, that they are good for our minds and bodies.
Studies reveal that mindful meditation may reduce anxiety, improve mood, and decrease emotional reactivity. Furthermore, empirical evidence suggests that physically, these practices may strengthen the immune system, reduce blood pressure, and decrease cell aging.
For each of four sessions, McLaughlin focused on a different aspect of mindfulness. Each session contained a guided mindfulness exercise that fit with the theme and lecture concepts. These exercises are key to McLaughlin's general argument that the mind can be intentionally conditioned. For example, research show that practitioners of Buddhist techniques that cultivate joy show greater long-term activation in regions of the brain associated with happiness.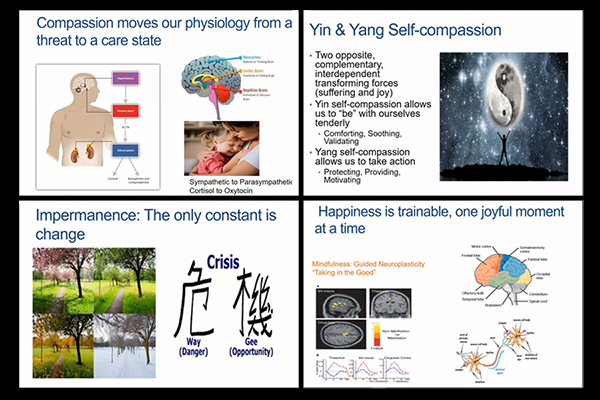 The session topics 
July 8: Introduction to mind-body awareness and health benefits

July 15: Emotional intelligence and regulation
July 22: Cultivating self-compassion
July 27: Practices for creating more joy
Many participants attended all four sessions and were able to take away some tools for cultivating mindfulness, but another great benefit is that this series served as a springboard for McLaughlin, who will be on sabbatical this fall semester, to develop these ideas into a new course proposal at Webster University. 
tags:  academics, webster life, webster today, confucius institute, home page, faculty, college of arts and sciences, nursing,
News by Topic
Tag Categories
News by Topic
Tag Categories