Health Communications in America Is in Critical Condition - School of Communication Summit to Explore Best Practices
Oct. 12, 2020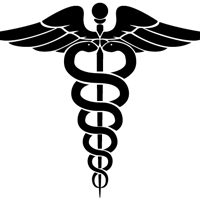 ST. LOUIS - Health Communications in America is now in critical condition.   The spread of coronavirus, growing social and economic issues, introduction of new treatment options, and lack of equal access to health care is testing our ability to keep the public informed and educated about their health and options to care for it.  Webster University's School of Communications Virtual Health Communications Summit on Oct. 22-23 will examine these issues and seek to find solutions to them.
The two-day virtual event will look at trends, issues, opportunities, needs and challenges, and gather advice on the development of a curriculum that could serve public needs and fill gaps in the regional economy.
Two sessions on Thursday, Oct. 22, will discuss Communication in Healthcare Settings and Health Communication in Public Settings at 1 p.m. and 2:40 p.m. respectively. A session on Friday, Oct. 23, at 9:30 a.m. will discuss the development of health communications curriculum and what is most needed in the future in health communication. The events are free and the sessions on Thursday are open to the public, but registration is required.
Summit speakers will include School of Communications alumni Bob Davidson, System Vice President of Marketing Operations at SSM Health, and Courtney Stewart, Vice President of Strategic Communication at Missouri Foundation for Health. Other speakers include representatives from the CDC, George Washington University, Northwestern University, Kaiser Health News, several prominent research centers, and the public information officer for the regional pandemic task force.
"The pandemic has foregrounded the importance of communication and information for the health and safety of individuals, the public, and frontline workers in health care organizations," said Eric Rothenbuhler, dean of Webster's School of Communications.
"We have assembled a diverse set of experts to address the full range of health communication settings, contexts, and purposes, including health care advocacy, public information, health campaigns, communication in clinical settings, health messaging and literacy, health and science reporting, health marketing and promotions, health communication research, and health and communication policy processes," Rothenbuhler said.
The guest speakers will compare perspectives from their diverse areas of work and expertise, to assess the most pressing needs now and in the future beyond the pandemic. They will also identify areas where educational institutions, faculty, students, and recent graduates can make a positive difference.
Webster School of Communications faculty, staff, students, alumni, and the larger Webster campus and alumni community are encouraged to attend the sessions.
Webster is also extending invitations to the health communication divisions of the National Communication Association, International Communication Association, and Association for Education in Journalism & Mass Communication.
Two sessions will be held on Thursday, Oct, 22. The first session, "Communication in Healthcare Settings: Clinical, Organizational, Patients and Providers," will take place 1 p.m. to 2:30 p.m. CST. The second session, "Health Communication in Public Settings: Information, Education, Advocacy, and Policy," will take place from 2:40 p.m. to 4:10 p.m. CST. A wrap-up discussion will then follow from 4:10 p.m. to 4:30 p.m. CST.
On Friday, Oct, 23, from 9:30 a.m. to 10:30 a.m. CST, a Curriculum Development Workshop will be held for the presenters and invited faculty members.
To register, visit www.alumni.webster.edu/healthcommsummit.
tags:  home page, school of communications, webster life, webster today,
News by Topic
Tag Categories
News by Topic
Tag Categories