Women's Soccer Earns 17th Straight NSCAA Academic Award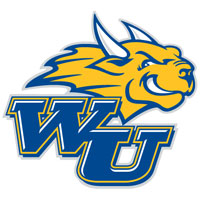 The 2015 Webster University women's soccer team earned the National Soccer Coaches Association of America (NSCAA) Team Academic Award for the 2015-16 academic year. This is the 17th consecutive year the Webster women have been honored by the NSCAA, receiving the award every year of the program's existence, since 1999.
The women's squad had a cumulative 3.45 grade point average (GPA) for the past academic school year. The NSCAA annually recognizes college and high school soccer programs that have excelled in the classroom, in addition to their work on the field.
A total of 882 college soccer teams (314 men, 579 women) posted a team grade point average of 3.0 or higher, earning the NSCAA College Team Academic Award. All divisions of college soccer are eligible including: NCAA I, II, and III, NAIA, and other affiliations, with more than 1,900 teams total. Teams had to have maintained a cumulative 3.0 grade point average, for all players on their rosters, for the full 2015-16 academic year to be eligible.