In the News: Miller-Struttmann, Cross, Rumenjak
Recent news media coverage involving Webster University includes:
Professor's Bee Research in AP, Post-Dispatch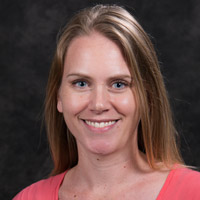 The multi-university research to improve the tracking of bees with microphones and iPads, which includes the research of Webster University biological sciences professor Nicole Miller-Struttmann, received more coverage this month in the St. Louis Post-Dispatch and Associated Press.
The research received initial coverage last month on St. Louis Public Radio when a paper on their research was published.
The Post-Dispatch also reported that the professors' collaborative research on bees will extend to next month's total solar eclipse, as they will be using their recording devices to gauge changes in bee behavior during the rare phenomenon.
Criminology Professor on Minneapolis PD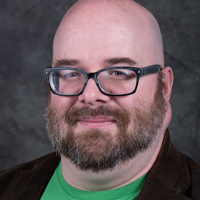 Remy Cross, associate professor of sociology and criminology in the College of Arts & Sciences, was quoted in multiple Associated Press articles appearing across the nation in the wake of a Minneapolis police fatal shooting of a woman who had called 911 to report a suspected rape.
Initial coverage quoted Cross and others on the possible mentality of police in these situations.
When the department's police chief stepped down and a replacement was selected, Cross was consulted again in AP coverage about the environment the new chief faces. He spoke about the difficulties that chiefs have balancing safety needs with bureaucratic processes:
Departments like this often struggle with bureaucracy, inertia and political pressures, said Cross. While the new chief's long history in Minnesota gives him more credibility to make changes, "it's still going to be a real up-hill kind of fight," Cross said. "He has to walk carefully here and not alienate (fellow officers)."
International Relations Programs in Leiden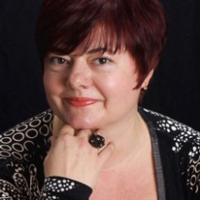 Nives Rumenjak, lecturer and coordinator of Webster University's International Relations programs at the Leiden campus, was quoted in a profile of the programs by IAmExPat, the largest expatriate online portal and community in the Netherlands:
"What we are trying to do, is to not only have a global perspective but to have a local perspective as well. If you fail to understand local people, local citizens, you cannot be successful in forwarding the agenda of global citizenship.
"You can't be a citizen in a country, for example, a citizen of the Netherlands, and don't care about the rest of the world. It's just impossible. Why? Because you can't stop globalisation. It's not optional. Globalisation will go on.
"People are frustrated with issues of globalisation, so we have this new political divide. What used to be a question of are you left or right on the political spectrum has become a question of are you for or against globalisation? But you can't afford to be against because you cannot stop it. So, you have to learn how to deal with it."
Women Egyptian MBA Scholars Honored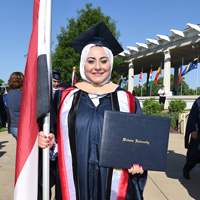 The U.S. Embassy in Cairo and the Egyptian government welcomed 52 Egyptian women scholars home after they completed MBA programs in the United States through the joint U.S.-Egypt Higher Education Initiative.
Seven of this group of 52 earned their MBAs at Webster University, a major participant in this program.