In the News: Balogun on Africa, Shah in Dutch News; Rodak on Melbourne
Recent news media coverage involving Webster University community members includes:
Balogun in Washington Post on African Health Initiatives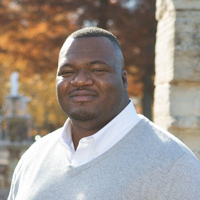 Emmanuel A. Balogun co-wrote a guest column in the Sept. 27 issue of the Washington Post about health crises initiatives in Africa. In particular, the column addresses a recent World Health Organization report warning of a "perfect storm" brewing in Ebola-affected areas in the Democratic Republic of Congo.
The column discusses Balogun and co-author Amy S. Patterson's research on the crucial role African health stakeholders have in responding to public health crises, including building trust.
"Africans are not passive participants in the presence of global health organizations such as the WHO — but have the power to affect health outcomes through what may seem to be small activities. Our research shows that religious leaders, traditional healers and community activists take on specific tasks, such as educating people about outbreaks, mobilizing their followers to help the sick and providing medicine and initial treatments."
Read the entire column online here.
Balogun is assistant professor in the department of History, Politics, and International Relations in Webster's College of Arts & Sciences, and author of the forthcoming book, "Convergence and Agency in West Africa: Region-Building in ECOWAS."
Melbourne, Rodak in Brevard Business Feature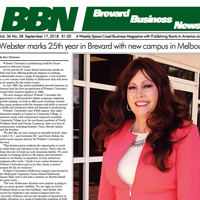 The cover story of the Brevard Business News (Sept. 17, 2018 edition) features the new location for Webster Melbourne and an interview with campus director Dawn Rodak.
Webster has been in the central eastern coastal Florida county for 25 years, and recently consolidated locations into a centrally located space that is accessible to many communities in the region. The space also provides greater visibility, she said.
Rodak discussed the student-friendly design of the new location, and some of the academic programs offered there.
"We are going to reach industries with new programs that we currently do not reach," she said. "The new programs are going to expand our horizon in graduate education in this market."
See a PDF of the issue here, with the Webster story on page 1 and continuing on page 23.
Shah Profiled in Dutch News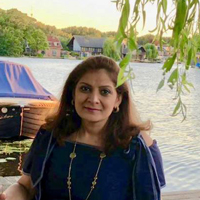 Sheetal Shah is the latest subject in the "10 Questions" series on Dutch News. She is head of the Department of Behavioral and Social Sciences at Webster's campus in Leiden, the Netherlands.
Shah, who grew up in Mumbai, shared the cultural differences and nuances she has experienced with family and friends in India and the Netherlands.
Does she see herself as an expat, an immigrant, an international, Dutch News asked:
"I moved here as an expat but I'm very often referred to as an immigrant as well…
"I also see myself as an international, though. I work with an international team, I have a classroom full of international students, and my identity is very much international as well. When I go back to India, I feel that I have an 'outside-in' perspective and I have an 'inside-out' perspective when I'm here in the Netherlands."