Women's Soccer Earns 19th Consecutive United Soccer Coaches Team Academic Award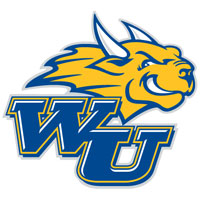 The 2017 Webster University Women's soccer team earned the United Soccer Coaches (USC) Team Academic Award for the 2017-18 academic year. This is the Gorloks 19th consecutive year being honored; the squad has received the Team Academic Award every year of the program's existence which first began play in 1999.
The 2017-18 Gorloks women's soccer squad posted a cumulative 3.41 grade point average (GPA) for the past academic school year. The USC annually recognizes college and high school soccer programs that have excelled in the classroom, in addition, to their work on the field.
Webster, who is coached by Luigi Scire, is one of only 10 programs at the NCAA Division III level that have earned 18 or more awards and is one of just two Division III programs to earn the academic honor 19 consecutive times as the other program is Anderson (Ind.). The Gorloks also had the highest team GPA among the three SLIAC schools that were honored by the United Soccer Coaches.
During the 2017 fall semester, the Gorloks had eight of its players named to the SLIAC Fall All-Academic Team and two players, Elena Bloma and Brianna Pagan were both named to the NCAA Division III Scholar All North/Central Region Team selected by the United Soccer Coaches as Bloma was a second-team selection and Pagan earned third-team honors. In addition, Pagan was named a CoSIDA First-Team Academic All-District honoree.
Read more news at the Webster University Athletics site.