32 Student-Athletes Named Fall SLIAC All-Academic Team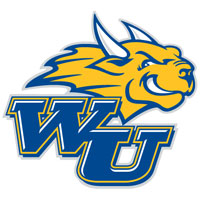 The St. Louis Intercollegiate Athletic Conference (SLIAC) named 32 Webster University student-athletes to the 2019 Fall All-Academic Team on Nov. 26. Websterj's 32 student-athletes were second among the league's 10 member institutions as Greenville had a league-best 36 total selections.
The SLIAC Fall All-Academic team had a total of 200 student-athletes from around the conference honored.
The Gorlok women's soccer and volleyball teams each had nine student-athletes recognized. While the men's soccer team had six selected, the women's cross country team had four student-athletes selected and the men's cross country had three overall student-athletes selected.
To earn the All-Academic Team honors, a student-athlete must hold a 3.5 cumulative grade point average, be at least a sophomore in academic standing and have been enrolled in at least one full year at their current institution.
Congratulations to these Webster student-athletes named to the 2019 SLIAC Fall All-Academic Team:
Women's Soccer
Lilly Brauer, Senior
Hailey Busche, Sophomore
Kaleigh Finney, Junior
Lexey Grapentine, Junior
Ryleigh Grommet,

Sophomore

Melissa Kasper, Senior
Olivia Osterhage, Senior
Julia Paradise,

Sophomore

Kaitlyn Theriot,

Sophomore
Men's Soccer
Matt Ceriotti, Junior
Matt Coffey,

Sophomore

Tanner Haugen,

Sophomore

Matt Huster,

Sophomore

Justin Kohler,

Sophomore

Justin Schmidt, Senior
Logan Takizawa, Junior
Volleyball
Kylie Burke,

Sophomore

Peyton Eikel,

Sophomore

Kristen Farrah, Junior
Kyra Gensel,

Sophomore

Sarah Jacobs, Senior
Samantha Kruse, Junior
Emma Larson, Junior
Jenna Rodriguez, Senior
Ali Spohr,

Sophomore
Women's Cross Country
Taylor Dunning,

Sophomore

Lindsay Poitras,

Sophomore

Cora Reed,

Sophomore

Meredith Sowers, Senior
Men's Cross Country
Abram Donovan, Senior
Nathan Freyling, Junior
Eli Guzman,

Sophomore
For more about Webster sports and athletes, visit the Webster Athletics website.