Applications for 2019-20 Adjunct Faculty Development Fund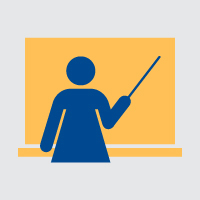 Applications for the 2019-20 Adjunct Faculty Development Fund are now open. Applications will be accepted through Sept. 16, 2019. Requests for funds should be for activities during the period beginning June 1, 2019 through May 31, 2020.
The fund is designed to support eligible adjunct faculty for professional development, professional travel and research activities.
Administrative Guidelines for Distribution of Faculty Professional Development, Professional Travel, and Research Funds can be found in Connections under the Office of Academic Affairs channel.
These guidelines include information on eligibility, accepted use of funds, and the relevant timelines.
How to Apply
In preparation for submitting the online application, adjunct faculty members are encouraged to have the following items available:
A current résumé or curriculum vitae
A list of recent courses taught, including course number and title
A written endorsement from main campus department chair or extended campus director
A brief (no more than 250 words) description or overview of the request
A detailed budget of expected expenses
The grants will be awarded on a competitive basis. For questions or more information, please contact Rita Smith, director, Academic Resources and Planning, in the Office of Academic Affairs (kosemund@webster.edu or 314-246-6914).