News Around Webster: Hyman, Rosenblum, Cosi, Corrigan
Recent professional news and achievements for Webster University community members include:
Hyman Debuts Multimedia Exhibit on Climate Change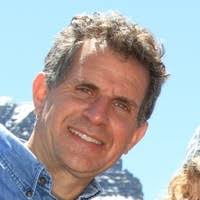 Randall Hyman, adjunct professor in the School of Education debuts his traveling interactive exhibit, Sami Dreams, in Minneapolis at the Norway House through June 9.
The multimedia exhibit focuses on the impact of climate change on the Arctic's indigenous Sami people based on his years of work in Norway as a Fulbright Scholar and Alicia Patterson Foundation Fellow. After its premiere, the show will tour across the United States and Europe.
Hyman has taught climate change as a First-Year Seminar and photography as an art elective in the Education Department.
Rosenblum on Holocaust Denial, Antisemitism in Europe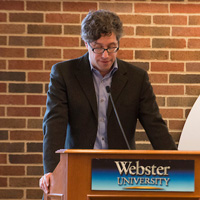 Warren Rosenblum will give two public lectures this May.
"Lies, Fantasies, and Forgetting: On the Uses of Holocaust Denial" at the Japanese Studies Symposium: Remembering and Forgetting Japanese History. The lecture is at the University of Missouri - St. Louis on Monday, May 3.
The second lecture titled, "Europe in Relapse? Antisemitism in France, Germany, and Beyond," is part of Guardians of Remembrance Lecture. The lecture will be at the Holocaust Museum and Learning Center in St. Louis, Friday, May 7.
Rosenblum is a professor in the Department of History, Politics, and International Relations in Webster's College of Arts & Sciences.
Ćosić Films Screen in Greece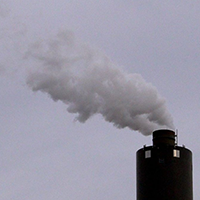 Zlatko Ćosić's films DIRTY LOOK and UN-POLLUTE will be presented at Vital Signs: 34.5531°N, 18.0480°E, as part of Twisted Oyster Film and New Media Festival at the Ionion Center for Arts and Culture in Kefalonia Island, Greece May 9-13.
Cosic is an alumnus and adjunct faculty member in the Electronic and Photographic Media Department of Webster's School of Communications .
Corrigan on Squirrels in Pop Culture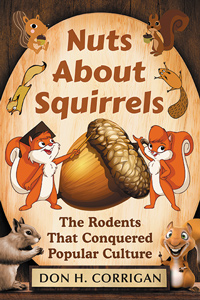 Don Corrigan, professor of media law and environmental journalism in the School of Communications, had a paper on "Squirrels and Popular Culture" accepted for the Midwest Popular Culture Association conference that will take place in Cincinnati in October.
Corrigan's latest book, "Nuts About Squirrels: The Rodents Who Captured Popular Culture," blends Corrigan's expertise both in communications and environmental journalism. Although "squirrel mischief" has shorted electric grids, invaded homes and businesses, destroyed the innards of autos and even transmitted a strain of the old Bubonic Plague. These rodents remain darlings of popular culture, advertising and public relations.
Corrigan presented on the topic April 18 in Washington, D.C., at the annual convention of the Popular Culture Association. KJJF in Festus-Crystal City will air an interview on May 14 and the Festus-Crystal City-Imperial Leader Newspapers will run a story on May 16.