News Around Webster: Barrett on the camera, Kleinman on applied math, Applied Ed Psychology
Recent professional news and achievements for Webster University community members include:
Barrett Speaks on the Camera at History Museum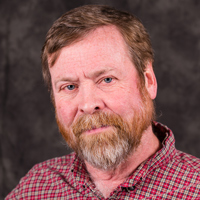 Bill Barrett will speak at 7 p.m. Monday, March 4, at the Missouri History Museum on "The Idea of the Camera."
That an image of the world outside is projected into a darkened room has been known, if not always fully understood, for some two thousand years. The "camera obscura" (Latin for darkened room) long predated photography, and is still "under the hood" of every camera. Barrett takes a look at early mentions of the phenomenon, some medieval and Renaissance applications, and shares how "fixing the image" finally led to photography as we know it in the 19th century.
Barrett is a professor of Electronic & Photographic Media and coordinator of the BA Photography program in the School of Communications. He is also director of the May Gallery.
His talk comes at the invitation of the Academy of Science St. Louis, and is presented in conjunction with the Missouri History Museum exhibition, Panoramas of the City, on display at the Museum through Sunday, March 24.
Applied Educational Psychology, School Psychology Research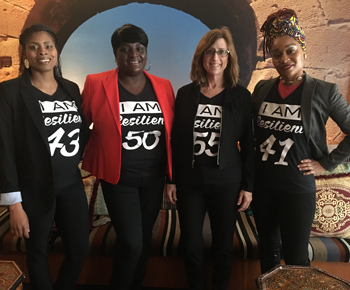 Four Applied Educational Psychology and School Psychology students and one professor presented their research at the 2019 Columbia University Winter Roundtable.
The Columbia University Winter Roundtable is the longest running continuing professional education program in the United States devoted solely to cultural issues in psychology and education.
Webster University's Applied Educational Psychology and School Psychology programs have previously presented at this conference in 2015 and 2017. The theme for the 2019 conference was "RISE UP: Racial Justice, Immigration, and Social Activism in Psychology and Education" and appropriately Webster University's presentation was about psychological resilience in the lives of five women, three who are black and two who are white. The title of their presentation was, "Surprising Stories of Adversity and Resilience for Five Women Educators in their Forties, Fifties, and Sixties."
The authors are Webster graduate students Miesha Houston, Lisa Tigue, Anna Werner, and Tachelle Rhiney; and Debbie Stiles, professor in the Applied Educational Psychology and School Psychology programs.
The Columbia University Winter Roundtable gives Webster's graduate students opportunities to meet leading scholars such as Derald Wing Sue, the author of their multicultural counseling course textbook, and to share their research and contribute to the "knowledge base" of cultural issues in psychology and education. In addition, these activities provide publicity for the program: Marie-France Castor attended the Webster presentation in 2017 and is now a school psychology graduate students at Webster.
Kleinman on Anderson's Applied Mathematics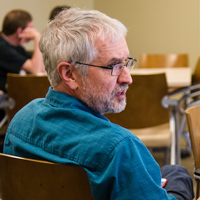 Kim Kleinman, director of Undergraduate Advising, has published "Why Edgar Anderson Visited Math Departments: Natural History, Statistics, and Applied Mathematics" in Historical Studies in the Natural Sciences, Vol. 19, Number 1, pps. 41-69.
This article continues Kleinman's study of the contributions of the Missouri Botanical Garden's Edgar Anderson (1897-1969) to 20th-century evolutionary theory by taking up his collaborations with R.A. Fisher, Sewall Wright, and John Tukey with whom he developed statistical and graphical tools to capture the multiple variations he saw in natural phenomena.
For a pdf of the paper, please write him at kleinman@webster.edu.