Nominate an Outstanding Graduating Senior for the George Herbert Walker III Award for Leadership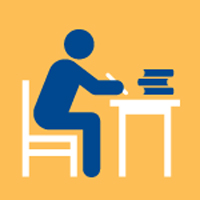 Please consider nominating a student for the Walker Award, our top award for a graduating senior, which comes with a scholarship of $2,000 or more. The deadline is Feb. 22.
Please take a moment to nominate an outstanding graduating senior for this prestigious award that comes with a scholarship. The George Herbert Walker III Award for Leadership is awarded to the graduating senior who has demonstrated the most significant combination of academic achievement and leadership during his or her student years at Webster University. By creating this award, the Board of Trustees encourages excellence by publicly acknowledging students who have demonstrated leadership and academic distinction.
Nomination Information
Nominations should be returned by Friday, Feb. 22. The nomination should include the student's name, ID number, address, phone number, examples of the nominee's leadership involvement, a summary of the nominee's leadership qualities, and a description of how the nominee has excelled academically.
Past Recipients
2018 Lisa Camp
2017 Jared Campbell
2016 Gaby Deimeke and Rosie Jones
2015 Brooke Vonderheide
2014 Courtney Turner
2013 Nicole King
2012 Emily Bahr
2011 Kelley Kasten
2010 Megan Goodrich
2009 Patrick Vacek
2008 Elizabeth Eisele and Quinn Gardner
2007 Susi Riegel
2006 Katie McComb
2005 Melissa Anderson
2004 Jenn Christ
2003 Stacey Hayes
2002 Adam Neal
2001 Jana Holstein
2000 Mindy Hampton