In the News: Goedereis, Miller-Struttmann, Patterson, Werfelmann, Nawrot '00
Recent news media coverage featuring Webster University community members includes:
Nawrot '00 Teacher of the Year in Houston Chronicle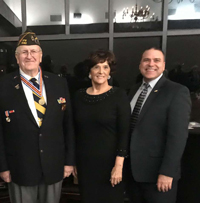 School of Education alumna Phyllis Nawrot (MAT '00), a seventh-grade social studies teacher at Cardiff Junior High in Houston, Texas, received the Citizenship Education Teacher of the Year Award from Katy Veterans of Foreign Wars Post 9182.
As a result, she was featured in a story in the Houston Chronicle. In the story, she shared her background and path to teaching, including her experience at Webster:
"I earned a bachelor of science from Worcester State University in 1969. I later earned a master of arts in teaching from Webster University in 2000. I was 49 when I applied to grad school; I needed to learn and wanted to stay current which led me to Webster University. One of the first courses I took dealt with the 60's; the prof was 20 years younger. Since I lived during the '60s, she would wink at me and ask me to check her story so she could fine-tune it. I had a blast."
Goedereis on Perceptions of Millennials Panel, Research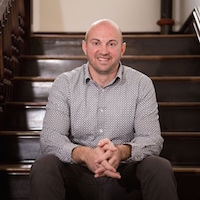 Eric Goedereis was part of a panel about misconceptions of millennials on "St. Louis On the Air." The professor of psychology and gerontology shared academic perspectives on how members of this generation are depicted in mass media.
"For scientists, we don't really rely on" generational stereotypes that get amplified by mass media headlines and social media, Goedereis said. "We really want data, and to use good methods to analyze things. You can actually use the tools of behavioral and social science. And if you do that, you can actually see pretty clearly that young people today are not spending their money really any differently than young people from earlier generations.
"Those things belong to a category, and that category is recreation and leisure. Tell me one generation in the history of time since young people had any kind of disposable income that didn't spend that money on recreation and leisure. I think you'd have a hard time finding it."
Goedereis also addressed how as people age these same conceptions of the next generation take hold.
The show aired live on St. Louis Public Radio at noon Thursday, April 18, with a replay that evening.
Listen to the half-hour discussion online at St. Louis Public Radio.
Miller-Struttmann on Bee Research, Community Science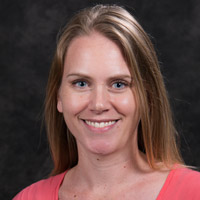 Nicole Miller-Struttmann was also interviewed live on St. Louis Public Radio about the state of bees, trends in insect population, and how regular citizens can contribute to her research.
On fears of insect species mass extinctions, she said they may be exaggerated, but "that kind of misses the point. Because we can have major declines without losing everything but still experience major impact" from the population loss.
"We know that insect numbers are lower, and that can have major impacts on human services as well as biodiversity," and they are connected, she said. For example, "The more diversity you have in your bees, the better crop production you have."
Considered one of the top bee experts in the U.S., Miller-Struttmann annually leads summer Bee Blitz in Forest Park, where photo enthusiasts spread out for an afternoon of bee photography that helps scientists track the population of bee species.
The Public Radio segment also noted that "Miller-Struttmann got some help from some of St. Louis' youngest citizens during her recent research into the effects of solar eclipses on bee behavior, and she's been involved in the development of a pollinator garden outside St. Louis Public Library's downtown branch.
"Earlier this month she was honored with the 2019 Science Educator Award by the St. Louis Academy of Science."
Miller-Struttmann is the Laurance L. Browning, Jr. Endowed Professor in Biological Sciences in Webster University's College of Arts & Sciences.
Listen to the 20-minute discussion online at St. Louis Public Radio.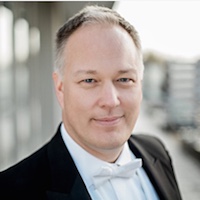 Patterson, Werfelmann to Discuss Harmonices Mundi April 22
Department of Music professors Trent Patterson and David Werfelmann will discuss Harmonices Mundi on Classic 107.3 FM, "The Voice for the Arts in St. Louis," at 1 p.m. on Monday, April 22.
Johannes Kepler considered this his best work, published in 1619. In it he attempted to explain the harmony of the world, deriving from geometry a theory
of musical harmony and then a cosmology of the heavens and the earth.