Annual Research Across Disciplines Conference Dec. 6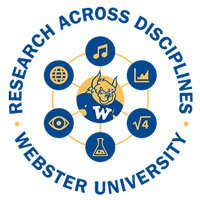 Submit your work for the RAD conference and gain valuable experience as an emerging contributor to your field.
Original work from students in any field, and throughout all levels of Webster's global network can be submitted. All submissions will be considered for an oral presentation, poster presentation, or creative display.
Submissions are now being accepted through Nov. 10. The event will be held in Browning Hall (ISB) / East Academic Building (EAB) on Friday, Dec. 6. For more information and to submit your abstract: webster.edu/rad/.
Why RAD?
Collaborative research is widely and increasingly recognized as a high-impact educational practice, and the RAD conference is one of the more visible examples of Webster's commitment to this important aspect of student scholarship. Faculty, students, and administrators are encouraged to attend RAD conference sessions in order to support students and recognize the hard work that has gone into their projects.
For more information about the conference, including a submission form and help in preparing presentations, visit the RAD website.