35 Student-Athletes Named SLIAC Spring All-Academic Team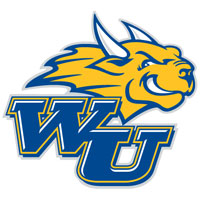 Webster University placed 35 student-athletes on the 2020 St. Louis Intercollegiate Athletic Conference Spring All-Academic Team on May 21. The 35 student-athletes selected were second among the league's 10 member institutions as Greenville University led the way with 42 selections.
The Gorloks baseball team led the way with nine overall players selected, while the women's track and field team was second with eight selections and the men's track and field team was next with five selections. The softball and men's tennis teams each had four selections, while the women's tennis team had three and the men's golf team had two players honored.
During the 2019-20 school year, Webster had a total of 82 student-athletes named SLIAC All-Academic Team selections as the Gorloks had 32 honorees in the fall, 15 in the winter and 35 this spring.

The 2020 SLIAC Spring All-Academic team has a total of 217 student-athletes from around the conference. In order to earn All-Academic Team honors a student-athlete must hold a 3.5 cumulative grade point average, be at least a sophomore in academic standing and have been enrolled in at least one full year at their current institution.
Congratulations to these Webster student-athletes named to the 2020 SLIAC Srping All-Academic Team
Softball
Abby Burrough, Senior

Breelyn Craig, Senior

Taylor Jackson, Sophomore

Darian Morlan, Senior
Baseball
Nick Heiden, Sophomore

Kyler Kent, Senior

Ben Kowalski, Junior

Jake Knoebel, Junior

Brendan May, Sophomore

Matt Mulhearn, Senior

Andrew Padilla, Junior

Matt Staker, Junior

How Swanson, Senior
Women's Track
Taylor Dunning, Sophomore

Kaleigh Finney, Junior

Miranda Green, Senior

Jordan Lande, Sophomore

Lindsay Poitras, Sophomore

Cora Reed, Sophomore

Megan Schramm, Senior

Meredith Sowers, Senior
Men's Track
Javier Cervantes, Sophomore
Nathan Freyling, Junior
Eli Guzman, Sophomore
Joe Souvannarath, Junior
Edward Tinnemeyer. Sophomore
Women's Tennis
Maggie Federhofer, Junior
Emma Ferguson, Sophomore
Liz Gerger, Junior
Men's Tennis
Tanner Haugen, Sophomore
Harsh Jaswal, Sophomore
Justin Kohler, Sophomore
Austin Nation, Junior
Men's Golf
Christian Deters, Junior
Mike Guthrie, Sophomore
For more about Webster sports and athletes, visit the Webster Athletics website .