Continuing Business Travel Restrictions during the Pandemic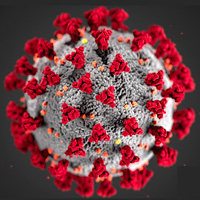 The following update on Oct. 7 provides guidance from Webster University's Task Force on Transition & Adaptability.
All international and non-essential business travel remains suspended until further notice.
All essential business travel will require approval by the appropriate vice president, college dean or department head prior to travel. Plans must follow existing university policies governing travel.
Essential Travel is defined as travel that is required to preserve a university program or interest and cannot be postponed without risking certain harm to or loss of the program or interest.
Travel Authorization Form – The completed Travel Authorization form [PDF] should be retained by the appropriate vice president, college dean or department head after approval. The approval must also be forwarded to the Procurement Manager. A Travel Authorization Form approval is required prior to booking your travel as well as for reimbursement of any and all expenses related to your travel.
Additional Information:
Travelers are strongly encouraged to follow the CDC's guidance for travelers, which includes, but is not limited to: practicing social distancing, wearing a face covering, washing hands frequently, and using drive-throughs and curbside service whenever possible.
Travelers must follow state and local travel restrictions. For up-to-date information and travel guidance, check the state or local health department at the departure location, along the travel route, and at the planned destination. While a person is traveling, it is possible a state or local government may put into place travel restrictions, such as stay-at-home or shelter-in-place orders, mandated quarantines upon arrival, or even state border closures. Travelers should regularly check for updates as they travel.