COVID 19: St. Louis, St. Louis County, Illinois Orders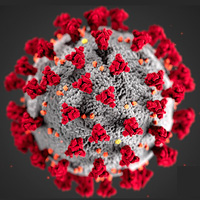 The following Webster University COVID-19 Task Force message was distributed on March 21, 2020:
To the Webster Community,
We want to acknowledge again the tremendous effort our community has undertaken as we transition to remote working operations. We know the pandemic and these changes have been stressful. We are writing again to re-emphasize the need to support public health initiatives during this pandemic. As we have seen throughout the crisis, the situation changes sometimes on a daily basis and so we are communicating with you again due to the changing public health order [PDF] issued today by the City of St. Louis and St. Louis County, and yesterday by the State of Illinois.
Those orders say that those who can work from home should do so. We urge all members of our community to follow that advice, of course, in coordination with their supervisors.
Those orders ask that everyone stay at home and practice social distancing with only a few exceptions:
To see a doctor;

To buy groceries or pick up medications;

To only attend work if it is essential that you cannot work from home; and

To exercise outside or walk a pet.
We know this will have an impact on some of our faculty, staff and students who continue to work or live on the Webster Groves campus. For those who are still on campus, we urge you to continue practicing social distancing as much as possible. We are working diligently to keep you safe.
The University continues to help employees transition to a remote work environment. The Office of Information Technology is distributing laptops to those who do not have one and helping to set up VPN and other programs to ease the transition. Information on requesting and using these resources can be found on Information Technology's Working Remotely page .
The ability of our community to rapidly adapt to our new reality has been impressive. We appreciate everyone who has taken these challenges head on and found creative ways to keep our system working in the best interest of our educational mission. We know that many of you have been working long hours into the evenings and on weekends. We appreciate everyone's dedication and flexibility in this historic moment for all of us.
In the coming weeks, let's make sure that we all look out for one another. Make sure to check your Webster.edu email, read the COVID-19 resource pages , and connect with one another using social media or Microsoft Teams. Also take the time to get some exercise, get plenty of sleep and eat healthy.
Together we will get through these difficult times. The Webster University community will endure and thrive.
The COVID-19 Task Force