In the News: Woody Cooper on trauma, Robinson on holidays, DePorte on Human Impacts
Recent news media featuring Webster University faculty members includes:
Woody Cooper on Childhood Trauma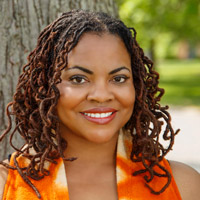 Jameca Woody Cooper was interviewed by National Public Radio affiliate KWMU (St. Louis Public Radio) about the importance of safe spaces for children who have experienced trauma.
Prior to the pandemic, kids and teens were already dealing with their own anxieties. However, a chaotic year filled with intense protests and the ongoing coronavirus pandemic only made it worse.
"They're kind of stuck with the people that they live with," said Woody Cooper, an adjunct faculty member and program director in the School of Education. "And if those people aren't healthy, then that could definitely amplify the situation even more. So how do they cope with trauma? How all teenagers cope with trauma is really they kind of keep it in until they explode."
Read or listen to the story at St. Louis Public Radio.
Robinson on Family Holidays during Pandemic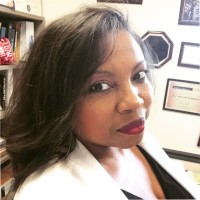 Marva Robinson was interviewed, also on St. Louis Public Radio, about safe ways to celebrate holidays this year without putting your family at risk for coronavirus.
"It's kind of difficult to compromise on something like this, so it definitely does add a new level of stress to the holidays and determining what your alternative plans will be," Robinson said in the interview.
Robinson suggested not trying to force the same holiday traditions. Instead, the adjunct faculty member at Webster University and member of the Association of Black Psychologists urged listeners to find new ways to celebrate and connect with family and friends.
"Turn it into the holiday that you would want it to be," she said. "If Thanksgiving is about being thankful and having a great experience, then what does that look like for you?"
She added, "Being creative this year is definitely the goal... so you can still enjoy the time and not so much focus on what you're missing, but keeping the focus on what you do have and what you're thankful for."
Read or listen to the story at St. Louis Public Radio.
DePorte Discusses Human Impacts Institute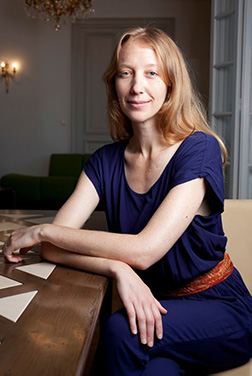 Webster Leiden adjunct faculty member Tara DePorte was interviewed by Authority Magazine about the Human Impacts Institute.
DePorte founded the Human Impacts Institute in 2010, seeing a need for creative approaches to sustainability and global coalition building.
"We create spaces to bring new voices into the room — women, youth, front line communities, communities of color — and amplify their voices. While these communities are often seen as bearing the brunt of our negative climate impact and the most vulnerable, we rarely sufficiently acknowledge their strength, resiliency, and leadership."