In the News: Schuster on pandemic, leadership, student debt; Flewellen in Business Journal; Ghana lecture series
Recent news media coverage featuring Webster University community members includes:
Schuster Discusses Leadership, Pandemic, Economics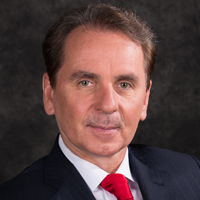 President Julian Z. Schuster was interviewed on the Vance Crowe Podcast about response to COVID-19, the value of higher education, student debt and loan policy, and leadership strategy.
"A lot of his answers were about things I've never thought of before," Crowe said in introducing the segment.
Asked about how a university president handles pandemic response, Schuster said, "The technical solutions, and changes to daily operations, meeting CDC requirements, are investing more resources, including human resources: We can handle that, as an industry. What is harder to handle is the other part of the equation, which you might call 'adapting.' Which means, what will be a societal approach to address the challenges that both businesses and industries and individuals are facing? As you know, [as a society] we do not have common ground about simple things about addressing the pandemic...these become issues that, unfortunately, divide us. That then makes everything else harder to operate."
Later, he reflected on how the pandemic is changing interpersonal dynamics. "The clear issue we are facing as a society is the change in interpersonal dynamics the change in how we perceive our environment and ultimately other human beings, and by that change how do we perceive ourselves. Every pandemic, every situation like that amplifies insecurities in the individual. ... What is lost is the ability to hold a healthy, productive relationship with another human being and with their environment."
"In these times, the principal challenge is re-establishing connection with the other human being, and maintaining the fabric of society in which people live and learn. Not to perceive the other human being as a possible source of infection, but as a possible source of the solution to the challenges we are facing."
Listen to or watch the podcast here:
Flewellen in Business Journal Special Edition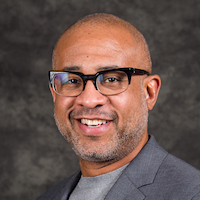 An interview with Webster University Chief Diversity Officer Vincent C. Flewellen was part of the special edition of the St. Louis Business Journal honoring him and others named to the 2020 Diverse Business Leaders. The issue was distributed on Friday. The event honoring Flewellen and the rest of this year's class takes place Tuesday afternoon.
"My role and administrative partnership [at Webster] have allowed me to dramatically increase my reach" in efforts for diversity, equity and inclusion, Flewellen said. "The Webster University message of diversity, equity and inclusion is spread around the globe with students studying at campus locations in North America, Europe, Asia and Africa, and in a robust learning environment online. I now am able to strategically lead DEI initiatives which are global, providing opportunities that will transform students for global citizenship and individual excellence, wherever they live and work."
Read the full profile here. Webster shared news of this honor with this announcement in August.
Ghana Public Issues Lecture in GCN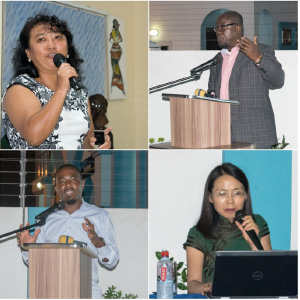 Webster Ghana's upcoming public lecture and panel about the upcoming presidential elections in the U.S. and Ghana was featured in Ghana's Citi Newsroom (GCN).
This will be the 18th public lecture in Webster Ghana's academic panel event series that serves as a means for the higher education institution to give back by engaging brilliant thought leaders around various issues of relevant and sparking solutions-based conversations for change among citizens.
The upcoming session will be held Wednesday, Sept. 30, at 5:30 p.m. GMT and will feature popular political pundit Seidu Alidu and Webster Ghana faculty member Jean-Germain Gros joining from their home campus in St. Louis, Missouri.