New Edition of 'Righting Wrongs' Journal of Human Rights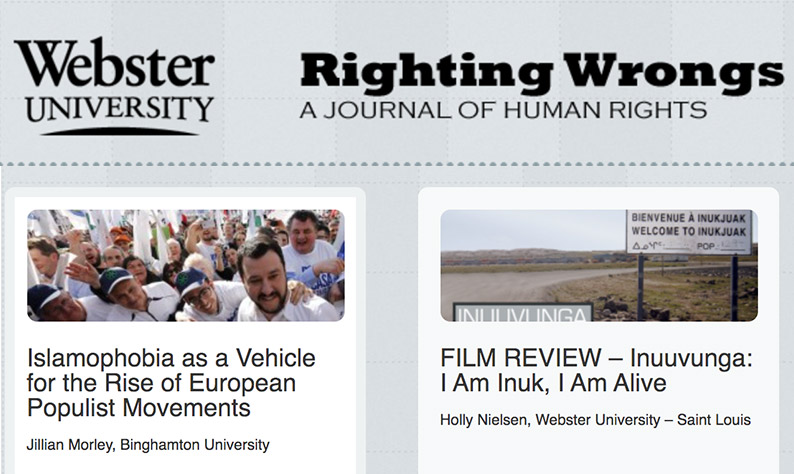 The latest edition of "Righting Wrongs: A Journal of Human Rights" is now available at webster.edu/rightingwrongs.
The December 2020 issue features film reviews by Webster University students from the St. Louis and Ghana campuses, as well as research from Binghamton University.
"Righting Wrongs" is a peer-reviewed academic journal that provides space for students to explore human rights issues, challenge current actions and frameworks, and engage in problem-solving aimed at tackling some of the world's most pressing issues.
The Institute for Human Rights and Humanitarian Studies at Webster University is currently soliciting undergraduate research papers, book reviews, opinion pieces, and photo essays for possible publication in the upcoming May 2021 issue. Submissions are accepted from undergraduate students at universities around the world and the next deadline is Jan. 11, 2021.