School of Communications Careers Week Success with 300 Attendees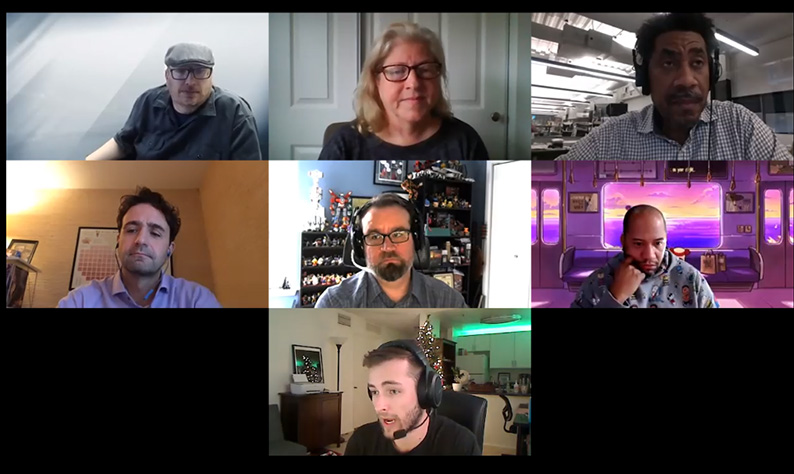 The School of Communications Careers Week was a success with attendance exceeding 300 students, faculty and staff. The theme was "Changing the Way We Work…Navigating Your Career in Communications…Virtually!"
During the week of Nov. 9-12, Careers Week included department focused, industry professional led career panels, interactive career videos playing on monitors throughout the Sverdrup Building Handshake and concluded with the annual Internship Expo that was also virtual this year utilizing Webster University's online career management and recruitment system.
This year's Careers Week addressed the current issue of the world of work going virtual. The events aimed at educating and assisting students on how to navigate and launch their careers in the current virtual environment.
"Students are wondering what a career in communications might look like for them at this moment and in the future and we were able to provide insight through a robust variety of activities and programs during the week," said Martha Davis-Goldstein, outreach and engagement coordinator.
Career Panels included the following Industry Leaders, Academy and Grammy Award Winners and Webster Alumni:
Careers in Communication and Journalism
Moderator: Gary Ford, chair, Communications and Journalism Department
Angela Bode, senior art director, Rodgers Townsend and President for AD2STL
Derrick Goold, lead Cardinals beat writer for St. Louis Post-Dispatch, correspondent for MLB Network
Chris Kuban '00, founder and managing consultant, Chemistry PR
Sophie Ozier '16, director of Group Sales and Promotions, Arkansas Travelers Baseball Club
Careers in Media Arts
Moderator: Chris Sagovac, chair, Electronic and Photographic Department
Brandon Booker, software engineer, Castle Hill Gaming
Conner Brown, level designer, Santa Monica Studio
Gary Hairlson, multimedia director, Photo, Video and Podcasting for St. Louis Post-Dispatch
David Johnson, president, Coolfire Studios
Carl Reed, president, Lion Forge
Careers in the Audio Industry
Moderator: Carl Nappa, Visiting Artist in Residence
Tony Black, producer/engineer, Tony Black Productions
Garrison Brown '17, associate A/V systems engineer, TSI Global Companies
Jeron Wilson '18

, broadcast engineer, KTVI Fox 2