Task Force Message on St. Louis-Area Classes After Thanksgiving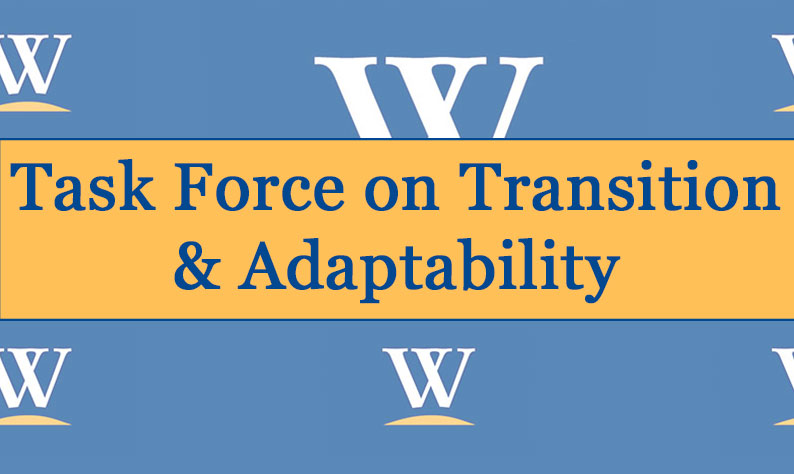 The following message from the Task Force on Transition & Adaptability was distributed on Friday, Nov. 13.
The news this week about the rising number of coronavirus infections draws our attention to the need for a continued focus on health and safety for our community. On Thursday and Friday, both St. Louis city and county introduced new restrictions that limit the size of gatherings and business operations. Officials in both government agencies cited the increase in COVID-19 infection rates and hospitalizations for the new rules.
Because of these new developments in the communities that surround our campus, we will move the majority of on-ground classes in St. Louis to remote instruction beginning Monday, Nov. 30, the first day following the Thanksgiving break -- this includes Webster's Gateway, Westport, Webster Groves and Winghaven campuses. Courses at our extended U.S. campus locations will continue in their present format for the remainder of the fall semester unless public health or base command orders dictate otherwise.
Classes that require in-person instruction or require use of specific facilities such as laboratories or specialized equipment will continue meeting on campus as originally scheduled. The deans of the schools/colleges will work with faculty to determine what courses should remain in-person, and students in all in-person courses will be notified next week about any change in modality.
University operations also will continue uninterrupted. On-campus services, such as the library, financial aid, dining, and housing will remain open. Students who reside on campus will have the option of continuing to reside on campus through the remainder of the semester, regardless if their classes are remote or in-person.
More information will be shared with faculty and staff in the coming week about this operational shift. We emphasize that there have been no clusters of infection on campus. This initiative is intended to minimize the risk of transmission from the community to the campus, while preserving access to essential campus services and activities.In order to continue to protect our community's health, the Task Force on Transition and Adaptability also asks that all members of our community to continue to follow all of the University's COVID-19 protocols:
Wear a mask;
Wash your hands frequently;
Maintain social distance;
Complete the

mandatory health screening

before visiting a Webster location; and
Immediately report known infections to the University's Health Services.
These rules have been highly successful since the Fall semester started, with Webster University reporting significantly lower infection rates than other peer institutions. The majority of the cases that have been reported at Webster have been tracked to off-campus activities where protocols were more lax. This is why we are stressing that basic safety procedures should always be followed at all times, even when you are not in class.
We understand that this success has been due to our community's diligence and sacrifice and that is appreciated. With our community's adherence to the safety protocols, we can complete the academic year safely and have a strong start to the Spring term next year.
The Task Force on Transition and Adaptability