Message for Employees on Operations after Thanksgiving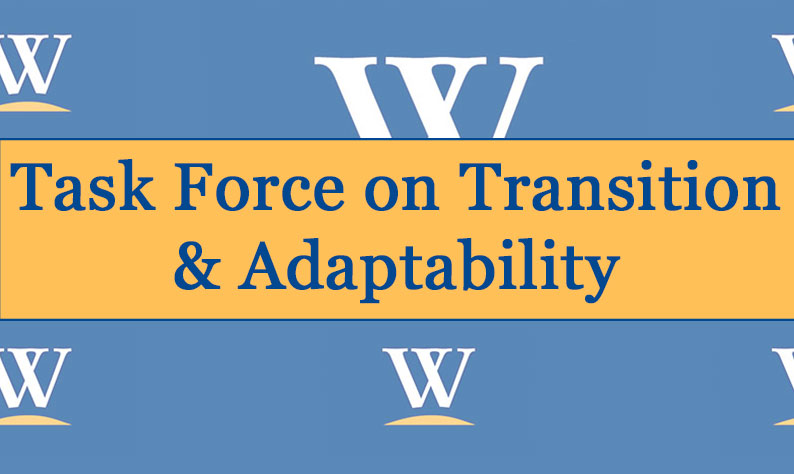 The following message from the Task Force on Transition & Adaptability was distributed on Tuesday, Nov. 17, 2020.
To Webster University employees,
Last Friday, a message was sent to Webster's St. Louis community advising that after the Thanksgiving break, most of our classes will be held virtually. We made this decision based on indicators and developments that the University has been tracking since March, including the rising numbers of confirmed COVID-19 cases in Missouri, capacity in regional hospitals, and guidance and orders issued by public authorities. Moving most classes to remote during the last few weeks of the year may further reduce the risk of a large outbreak in our community during this most vulnerable period of the pandemic.
While most classes are moving to a virtual format, University academic and administrative units will continue to be fully operational. Courses that require face-to-face interaction, use specialized equipment or require lab times will continue to meet. In addition, the residential halls will remain open to accommodate out-of-state and international students as well as students who still have classes that are meeting. This means that employees will continue to work on campus through the end of the Fall term.
In order to safely achieve this:
All departments should evaluate the necessary resources to maintain a high level of support for operations. However, some flexibility will be possible in reducing staffing levels on campus as long as this necessary support can be maintained. This initiative is to minimize the risk of transmission on campus while also maintaining the high levels of support necessary for our students, part of what our students and community have come to expect of the University.
Department supervisors should consult with unit leaders on any recommended changes in on campus support for the period between Thanksgiving and the winter holiday break. These decisions will not require a new Flexible and/or Remote Work Arrangement since it will only provide us with a bridge to safely return to campus in the spring.
Webster University has reported significantly fewer cases than most of our peer institutions in the St. Louis region. This is due in part because of the protocols that were quickly instituted at all of our locations, but also due to the diligence and precautions taken by our employees. By continuing to follow our protocols, we believe we will be able to finish the year healthy and strong.
Thank you for your hard work and all that you give to the community during this challenging time.
The Task Force on Transition and Adaptability