Title IX Tuesday with Safe Connections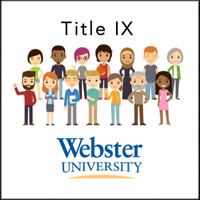 Join the next installment of Title IX Tuesday on Nov. 17, from noon-1 p.m. Jaszmine Parks from Safe Connections will provide an introduction into the nature and dynamics of intimate partner violence and sexual violence.
Register for Title IX Tuesday with Safe Connections

The interactive talk via Zoom will focus on:
Understanding what both those terms mean.

Understanding what they might look like.
Knowing ways to support a survivor of IPV/SV.
Attendees are not required to have any knowledge beforehand, but will walk away with increased knowledge of both those terms as well as tips on how to address it in their own lives.
Trigger Warning: This event may prompt recall of a previous traumatic experience. The presenter is a trained educator in the emotional sensitivity of this type of trauma. You may leave and reenter the event at any time, as needed.