Webster Vienna Alumnus Kickstarts New Business 'Yoga Junkies'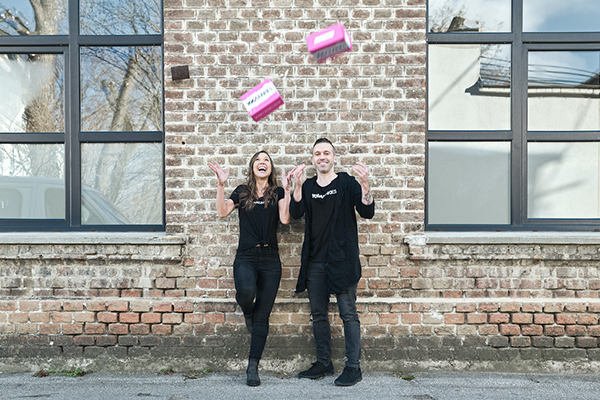 In 2004 Tyler Wisniewski stood with his diploma in front of the high school he graduated from in Hastings, Michigan. To Wisniewski, the plan was apparent, to travel and to see the world. Joining the United States Air Force seemed a rather good idea.
And it was! Serving as a Security Forces Officer, Wisniewski was based in South Korea and Germany. However, after nine years, he took a trip to Vienna, Austria, and immediately fell in love with the city. Although his passion for traveling was still great, his desire to settle in Vienna prevailed. He was missing one piece from his jigsaw puzzle.
"I had planned on going to an American college here in Vienna. While searching for universities, I discovered Webster Vienna and was immediately drawn to the diversity of students from around the world and the wonderful location," said Wisniewski.
Wisniewski joined Webster Vienna intending to attain his BA in Management with an Emphasis in Marketing while making new friends, exploring this beautiful city, and eventually starting his own business. "But, whenever I got back to Vienna, when I stepped foot into the atrium, I was reminded of how lucky I am to study in such a wonderful place," said Wisniewski."I started my time at Webster in 2014 and was totally in love with the new life that I had just started. Going from nine years in the military to a full-time student was quite a change for me, but I think I handled it quite well".
Wisniewski highlights at Webster Vienna were the Certificate in Entrepreneurship Program, where he learned from business experts with real-life experience, being selected to attend the Warwick Economics Summit as part of Webster Vienna's first-ever delegation, and being Awarded Academic Honors from the Business & Management Department.
Taking Webster Vienna's Certificate in Entrepreneurship Program, which included seven entrepreneurial courses over the year in 2016, helped Wisniewski build his business. "Each course had a final project at the end of the semester, and I thought it would be a great idea if I worked on my subscription box plan for each course," said Wisniewski.
Wisniewski had to make a prototype product for one course and decided to make a smaller version of a subscription box he was already using. Wisniewski created the entire financial plan in the next course, detailing things like the breakeven point, minimum value product, and 5-year projection. For another, Wisniewski did a complete analysis of the yoga market in Austria, an analysis that he ended up using when he and his wife, Hannah, ultimately started their own business.
Alumnus Kickstarts Yoga Junkies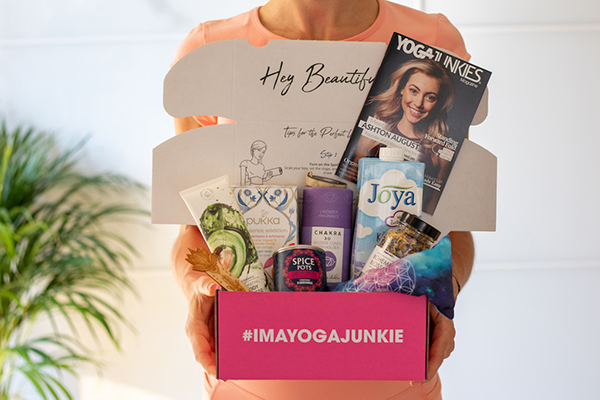 Yoga Junkies is a monthly subscription box filled with trendy yoga lifestyle goods from around the world. The genius of Wisniewski business is its simplicity. Each month, they send their members boxes based around a particular theme: containing vegan snacks, jewelry, yoga equipment, vegan cosmetics, crystals, aromatherapy items, and spiritual growth tools. Today, Yoga Junkies is shipping throughout the entire European Union.
Wisniewski also plans to expand the Yoga Junkies product line by offering new yoga mat designs, to begin building their own yoga clothing line, and to focus on community building with Yoga Junkies blog and YouTube videos. The future certainly looks bright for this Webster Vienna alumnus.
To learn more about Yoga Junkies, please visit yogajunkies.com