Webster World Report on Upcoming Election, Women of the Diaspora Summit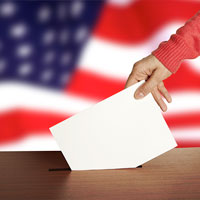 The 14th edition of the Webster World Report, the discussion linking Webster University's global operations during this year of crises, features a discussion among two of the University's experts on political science, analyzing the state of the U.S. presidential election. Professors Bill Hall and Gwyneth Williams discussed the condition of democracy in the U.S.; the role of race and racism in U.S. political discourse; and a historical perspective of elections during crisis periods.
The news segment of the program includes excerpts from the Women of the Diaspora Global Virtual Summit that featured both Chancellor Elizabeth (Beth) J. Stroble and Director of the Geneva Campus Clementina Acedo. The news segment also features highlights from the "Webster Speaks" video series.