Webster University Myrtle Beach Opens Community Counseling and Training Center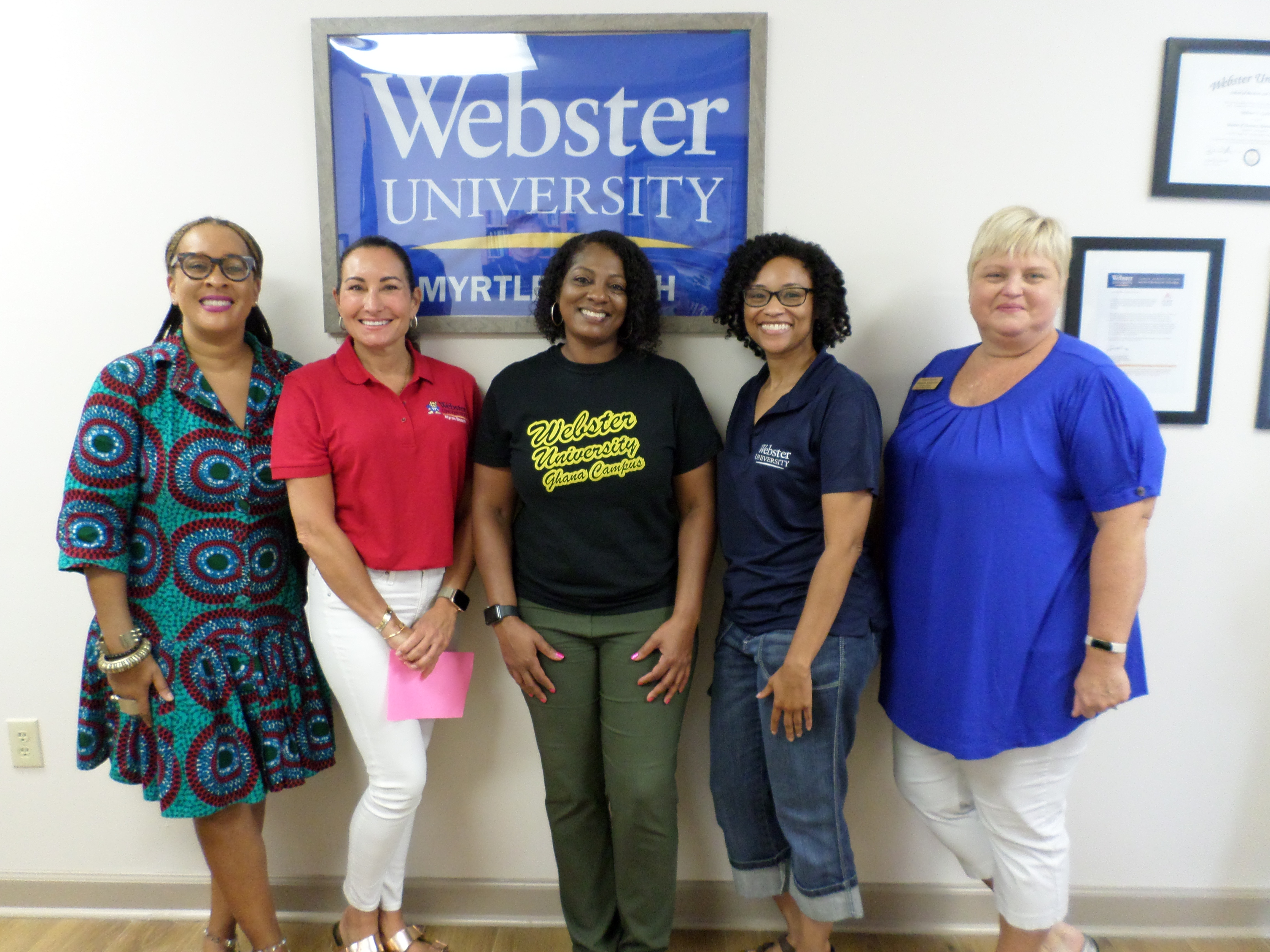 Webster University Myrtle Beach recently hosted a grand opening event to introduce its new Community Counseling & Training Center (CCTC), housed on the University's campus and open to the public in Myrtle Beach, South Carolina. The center will play an integral role in the delivery of the University's Pathways to Professional Licensure Program (PPLP) for clinical mental health counseling students.
Myrtle Beach Clinical Mental Health Counseling Program Coordinator Stacey Olden spearheaded the initiative with support from students, local community organizations and administrators from across Webster's national and international locations. Integral community partners include social justice nonprofit New Visions Wellness Center, Inc., Tidelands Health Hospital, Waccamaw Mental Health Center and Coastal Carolina University.
Olden and her colleagues aim to address two well-established problems in the counseling field: lack of awareness, access and utilization of mental health services in marginalized communities, and the difficulties counseling interns face in finding adequate training for licensure and development of social justice competencies. To meet both challenges head-on, the CCTC will offer a diverse group of counselors with different levels of training and experience.
Student counselors-in-training will provide completely free mental health facilitation services to the community, including solution-focused sessions and groups meant to educate and empower community members while bringing awareness to outreach efforts.
Licensed counselors in the center will provide mental health therapy for clients who require more extensive services. They will also conduct a variety of therapy groups, educational workshops, specified training seminars and wellness retreats for organizations and groups.
Such diverse staffing will result in ample opportunity for more advanced counselors to mentor and supervise trainees who are less skilled. The makeup will also allow the center to provide its services regardless of an individual's ability to pay. Services will be available both in person and virtually as needs and preferences demand.
In addition to training opportunities, clinical hours, supervision and professional development for graduate students, the PPLP will provide scholarships to assist students with the licensing process, exam and fees. The program will also offer specified training in social justice advocacy, trauma-informed counseling and telemental health service delivery.
The recent grand opening was just the beginning of the Olden and her colleagues' vision, which is to expand the reach of the center's clinical services and training to other U.S.-based Webster campuses as well as international campuses. Webster Ghana aims to be the first international collaborator.