The Benefits of Academic Research at Webster Vienna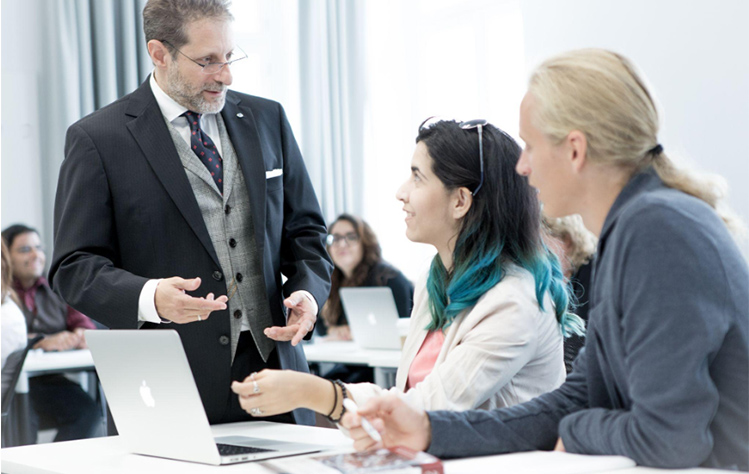 Research underpins the curriculum of any top university. It's only through research that significant advancements can be made in academic fields. Through research, we gather evidence and unearth new theories that shape the way we see different problems. For students, this is an imperative part of learning and developing their academic skills.
Not only does research expand your knowledge in a field of study, but it's also a prerequisite for intellectual growth. The practice of researching develops essential academic skills, such as organization and critical thinking, that will see you through your professional career. If you're interested in learning more about the role of research at Webster Vienna Private University, here's a closer look at what to expect as a graduate student.
The Academic Approach at Webster
Research is integral to the academic experience at Webster Vienna Private University. With the rigor of a European research university, Webster is committed to high-quality, globally-significant academic research. Pulling from a combination of theory, practice, and an international perspective, our faculty integrates academic research into every aspect of teaching.
Students completing a graduate degree in Vienna will engage with this wealth of knowledge through case studies and other real-world applications. Under the guidance of our faculty, students will also conduct their own research by completing a final thesis or capstone project. By incorporating academic research at every corner, Webster Vienna Private University is able to deliver innovative and relevant programs at the forefront of their fields.
The Value of Academic Research for Your Graduate Degree in Vienna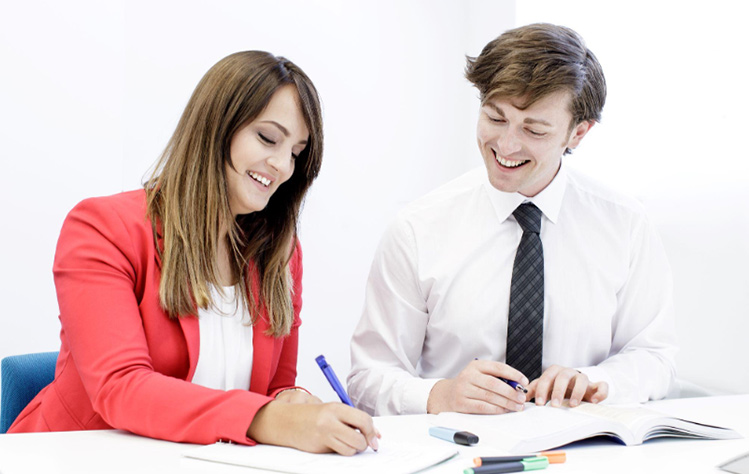 The main purpose of any academic research is to delve deeper into a topic. For those pursuing a graduate degree in Austria, research is the number-one way to enhance your knowledge in a field. In every discipline, there are always new discoveries to explore. With access to the leading discussions and researchers in your field, you can build a credible foundation to formulate your own opinions. The more research you do, the more perspectives you discover.
At Webster, exposure to new ideas within an international context is one of the key pillars of learning. Academic research encourages you to examine unfamiliar ideas and, in the process, clarify your own beliefs.
Not to mention, the very practice of researching is an exercise of the mind. It fosters curiosity about the world around you and a love of learning that will last a lifetime. Graduate students at Webster Vienna Private University will engage in this process through a master's thesis or capstone project, where they'll explore academic journals and publications surrounding an industry. Not only do they increase their understanding of topical discussions, but they also improve their learning capacity for the future.
Recent Achievements from Our Faculty
The academic expertise of instructors at Webster Vienna Private University is an excellent resource for graduate students. Professors at Webster are constantly engaging with their field. Many instructors contribute to conferences and research papers that are leading new discoveries of global relevance.
Recently, Assistant Professor in International Relations Dr. Anatoly Reshetnikov analyzed a report on the role of Facebook campaigns in manipulating public debate for the New York University Jordan Center for the Advanced Study of Russia. Those campaigns were involved in shaping public opinion on the newly developed coronavirus vaccines. Similarly, Associate Professor Dr. Menbere Workie presented a paper at World Finance Conference 2021 titled "Do Remittances Trigger the Dutch Disease in the Long Run? A Panel Cointegration Model." By welcoming the findings of our academic researchers, Webster Vienna Private University encourages a culture of innovation and cutting-edge thinking on campus.
Are you interested in the chance to study in Vienna? Contact Webster Vienna Private University to learn more about our programs!