Around Webster: Barrett photos in Dutch book on Day; Cosic film in Miami
Professional news and achievements involving Webster University faculty members include:
Barrett's Photos in Dutch Book on Day
Bill Barrett's photos of Dorothy Day are featured in the first Dutch-language book about the social activist.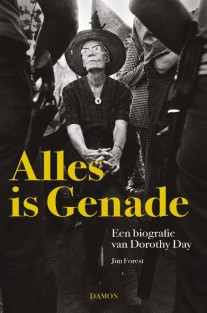 When Pope Francis spoke before Congress in 2015, one of the four Americans he noted for praise was Day. The first Dutch book on Day, Alles is Genade (Damon Books: Eindhoven, Netherlands, 2020), includes eight photographs by Barrett, some previously unpublished.
Barrett captured several photographs of Day in New York during a visit by Mother Teresa. Day, who lived from 1897-1980, was an American journalist and activist who was well known for her role in the Catholic Worker movement. In late 2019, Barrett went to New York to give "canonical testimony" in Day's cause for sainthood in the Catholic church.
Barrett is a professor of Electronic and Photographic Media in the School of Communications.
Cosic Exhibition in Miami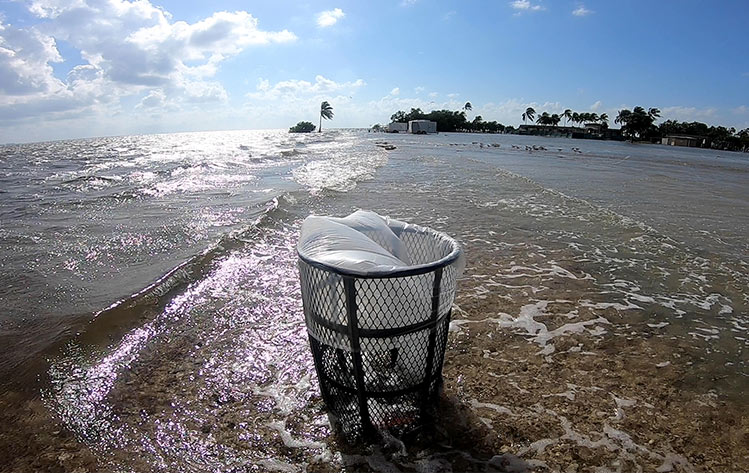 THE BUBBLE POPS/MOVEMENT STRATEGIES, an exhibition by Laurencia Strauss and Webster University faculty member Zlatko Ćosić, is on exhibit in Miami from Feb. 10-May 2.
The project presents "moving images of water and collected adaptation advice. The project values adaptive experiences like immigrating as we face changes due to the climate crisis. As sea levels rise, water navigates new terrain, moving across imaginary borders between land and water and redefining valuable high ground. "
The project is supported in part by WaveMaker Grants at Locust Projects, part of the Andy Warhol Foundation for the Visual Arts' Regional Regranting Program, is presented by Oolite Arts, Windows at Walgreens, 6700 Collins Ave., Miami Beach, Florida.
Ćosić is an adjunct faculty member and alumnus of the Webster University School of Communications.