News Around Webster: Fan, Hanssen, Hellinger, Watson
Recent professional news and achievements for Webster University faculty and staff include:
Fan's Book on HIV Testing in China
Elsa Fan, associate professor of anthropology, published "Commodities of Care: The Business of HIV Testing in China" with University of Minnesota Press.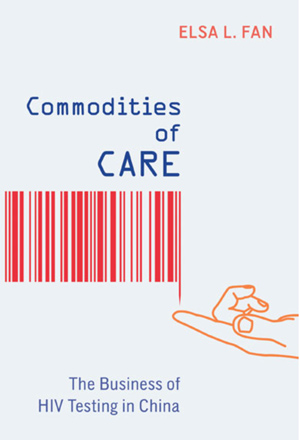 Her book examines how global health interventions travel across different social and cultural contexts. By tracking the use of performance-based financing to scale-up HIV testing among men who have sex with men in China, she shows how these practices reorganized forms of care for these men, transforming them from subjects of care into commodities of care.
Hanssen Chapter on 'Brecht and Women'
Paula Hanssen published a chapter, "Brecht and Women," in the new reference work Brecht in Context about the famous German playwright, Bertolt Brecht (Cambridge University Press, 2021). Hanssen is head of German/German Studies and chair of the Department of Global Languages, Cultures and Societies in Webster's College of Arts & Sciences.
Hellinger Chapter on Venezuela, Perceptions of Trump
Dan Hellinger has a chapter, "Venezuela: Parallax Vision," in Foreign Perceptions of the United States under Donald Trump. Hellinger is professor emeritus of international relations in the College of Arts & Sciences.
Watson Publication, Speaking on Secondary Trauma in First Responders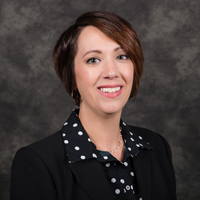 Lori Watson, deputy Title IX and Human Resources coordinator, is also a student in the graduate counseling program, where she is focusing her studies on secondary trauma and first responders. Her manuscript, "Behavioral Outcomes of Law Enforcement Officers with Compassion fatigue" has been accepted for publication in the FBI Law Enforcement Bulletin.
Watson worked with Dr. Stacy Henning in revising a paper Lori wrote in her first counseling course. Henning was so impressed with Lori's manuscript she encouraged Lori to revise and eventually submit. The manuscript was accepted on its first submission to the publisher.
Watson's passion for advocating for first responders impressed Henning to further encourage her to propose to speak on the topic at the Missouri Institute of Mental Health (MIMH) Spring Training Institute summit, held May 2022. The proposal is currently under review and a decision will be made in January. The speaking coordinator found Watson's submission and background to be "new and interesting" and the coordinator's colleague in charge of regular offerings at the MIMH asked her to join their speakers panel on a series of mental health webinars offered globally next June as a paid speaker.
Watson is also working with Henning to organize a podcast to feature first responders' mental health during the pandemic and the continued aftermath of the pandemic.