News Around Webster: Belo on Afghanistan, Dumont research, Glaveanu on creativity, Smith on media literacy
Recent professional news and activities for Webster University faculty members include:
Glaveanu Co-edits Issue on New Frontiers in Creativity, Learning and Technology
Vlad Glaveanu, head of the Department of Psychology and Counseling at Webster University Geneva, recently co-edited a special issue, "New frontiers in creativity, learning and technology" with Ingunn Ness (University of Bergen) and Constance de Saint-Laurent (University College Dublin), in the journal Creativity: Theories - Research - Applications.
This is an open-access journal and all the papers are available online from the journal's website here.
This special issue came out of an international symposium organised online in December 2020 by the Webster Center for Creativity and Innovation and the Centre for the Science of Learning and Technology. This symposium takes place annually, between the two universities and the first edition, in 2017, resulted in a special issue in Creativity Research Journal and a book published by Routledge.
Dumont Research Grant Team Investigates Shared Property Management Platforms in Greece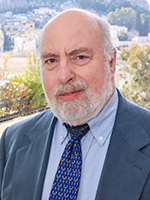 John Dumont, professor and head of the Business and Technology Department at Webster University Athens, was awarded a Faculty Research Grant by Webster University to investigate the area of shared property management platforms such as Airbnb in the Greek tourism sector.
Dumont has put together a research team consisting of an AI programmer, a business analyst, a labor market expert and two research assistants from Webster Athens, including Iliana Katz, who recently completed her MBA, and Sofia Mitic, who is currently finishing her undergraduate program in psychology, international relations & management.
Through a widely distributed survey, a number of interviews with key tourism actors and the current development of a prototype artificial intelligence application for shared rental platforms, his research team is exploring and analyzing this sector. With the emergence of the COVID-19 pandemic this past 1 ½ years, this development has also been incorporated into the research particularly considering the impact on new business and skill requirements in tourism in Greece.
Dumont recently presented some preliminary findings at the bi-annual European Sociological Association Conference in Barcelona on Sept. 1, 2021. Initial findings indicate the importance of making tourism more resilient and individualized. This is especially true when providing information on activities and services available upon the tourist's arrival. There also must be a more holistic plan of development in tourism including travel, accommodation, interactions and activities.
Belo Co-Authors Article on Turning Page on Afghanistan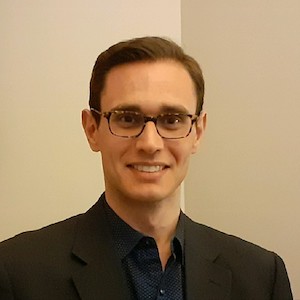 Dani Belo, visiting assistant professor of international relations at Webster University in St. Louis, co-authored a timely article, "Turning the Page on Afghanistan in a Post 9-11 World," published by the Institute for Peace & Diplomacy.
Belo's research focuses on gray-zone conflicts, management of ethnic conflicts, NATO–Russia relations, and the post-Soviet region. Among other places, his work was featured at the U.S Army Judge Advocate General's Legal Center and School, the Royal Military College of Canada, University of Pennsylvania Law School Center for Ethics and the Rule of Law, and the European Commission.
Smith's Media Literacy Book Featured by Washington Nationals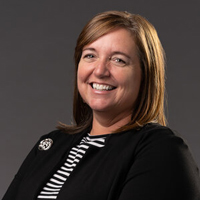 Julie Smith was the featured guest on Josh Bell of the Washington Nationals Major League Baseball team's September Book Club meeting.
Bell and Smith discussed her book, Master the Media: How Teaching Media Literacy Can Save Our Plugged-In World.
Smith speaks frequently on these topics and teaches them as an instructor in the Webster University School of Communications.