Webster Athens: Students end the semester with Game Night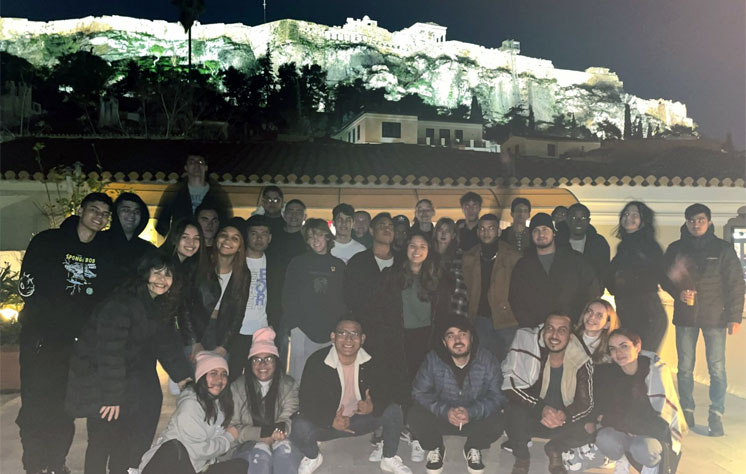 Webster Athens students came together for a fun-filled Game Night the Friday before finals and the end of the semester.
The event was organized by the Office of Student Affairs and the Student Council and was held at the Webster Athens Cultural Center behind the Roman Agora and below the Acropolis.
The Cultural Center was transformed with a festive holiday decor and the students enjoyed socializing with each other, while playing various board games and sampling Greek snacks and traditional holiday cookies: Kourambedes (almond and butter cookies with powdered sugar) and Melomakarina (honey and walnut cookies).
This was a chance for the students to socialize outside the classroom and get to know one another better. It was also a chance to say farewell to the study abroad students who would be departing for their homes at the end of the semester.
Note: All measures for COVID-19 were in place, as the students presented their vaccination cards or a negative rapid antigen test.