What You Can Expect from a Business Administration Bachelor's Degree in Vienna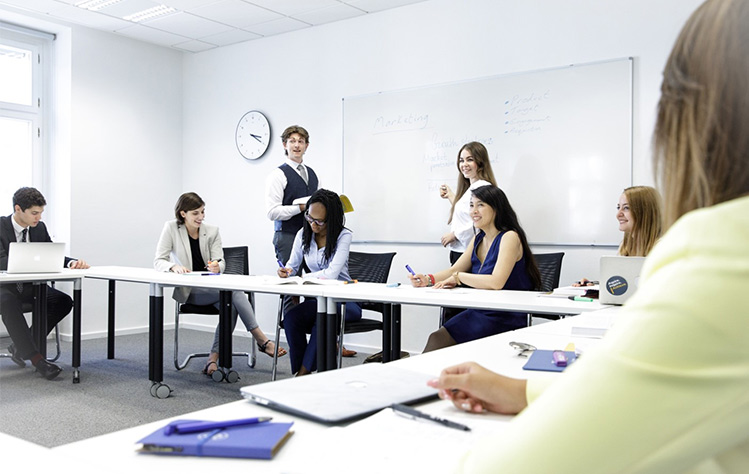 Business administration is a dynamic field that involves handling many different aspects of a company -- from business research to economic analysis to managing finances. Essentially, you'll be overseeing all business operations and developing policies to increase operational efficiency in a company.
In today's expanding global marketplace, the demand for qualified professionals is high. Companies around the world are looking for graduates to bring relevant skills and expertise to the business arena. If you have a flair for organization and management with a keen interest in the business world, here's a closer look at why you should consider a degree in business administration.
The Value of a Business Administration Degree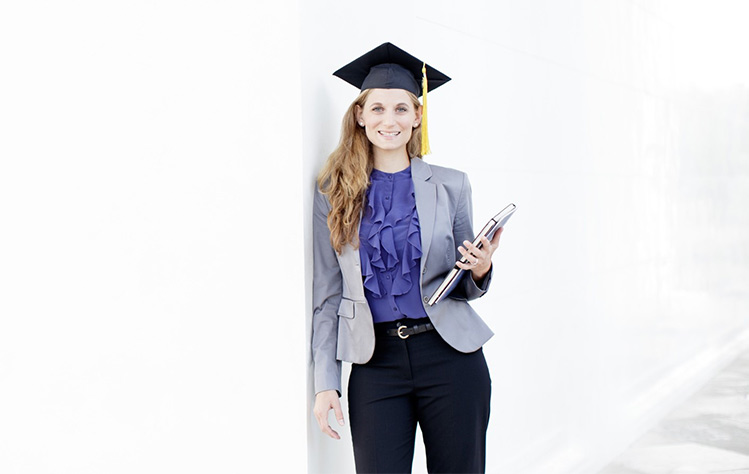 The business world is thriving and there are many career paths available to qualified professionals across different sectors. Whether you're looking to work for a local or international company, a degree in business administration will teach you the fundamentals of business to prepare you for dynamic areas of employment.
In today's competitive business landscape, graduates will be able to develop strategies that address the legal, economic, and global environment in which businesses operate. At the same, the ability to use information to analyze business problems and propose feasible solutions is a valuable asset to companies looking to maximize their growth.
Webster students earn a degree that is fully accredited both in Austria and the United States.
On the career potential for graduates, Dr. Maria Madlberger, Head of Business and Management Department at Webster Vienna Private University, says "We consider our Bachelor's Degree in Business Administration as an entry ticket into a career in any management and economics-related area, in a multinational corporation, family or start-up business, or a public or non-profit organization."
If you're looking to explore a field with almost endless career potential, a business administration degree opens the doors to many opportunities.
What Skills Will You Gain?
Studying business administration can equip you with a broad and relevant range of skills. At its core, a degree in business administration will teach you the fundamentals of business operations including finance, marketing, human resources, and management. At Webster Vienna Private University, students will take essential courses in principles of economics, managerial strategies, financial accounting, business law, and more.
Just as importantly, students will develop essential soft skills that can be applied to any professional workplace. Strong communication, critical thinking, and the ability to lead others are all valuable skills in a business context. The business world is highly competitive, and effective leadership is essential to carry a company to success. During your business administration degree at Webster, you'll learn how to apply core business concepts and analytical tools to problem solve and make well-reasoned business decisions. Upon graduating, you'll be prepared to apply your skills to rewarding careers in commercial and industrial companies, NGOs, and even government agencies.
Global Opportunities Why Choose to Study in Vienna?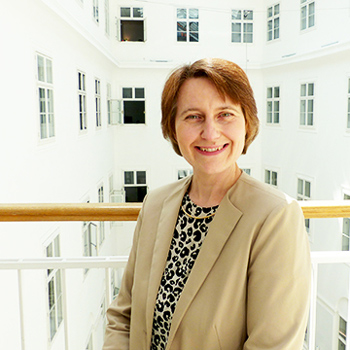 In the heart of Europe, Vienna stands as one of the most dynamic and internationalized economies on the continent. As a powerhouse of innovation and advanced manufacturing, Austria has proved to be the perfect environment for businesses to develop as global leaders. If you choose to study in Vienna, you'll be learning in a research-focused hub of successful companies. The BSc in Business Administration at Webster Vienna Private University offers a more comprehensive and structured program than many other business degrees. Students will cover the breadth of business-related disciplines, including international business and information systems.
According to Prof. Madlberger (pictured above), one of the many highlights of this program is the recognition it receives:
"Our students are entitled to earn a degree that is fully accredited both in Austria and the United States. They are educated in the unique American teaching style with international faculty composed of renowned researchers and business professionals with whom they are in close contact," she concludes. With a dual-accredited degree, graduates will be ready to compete on the local and international stages.
Are you interested in earning a business administration bachelor's degree in Vienna? Then contact Webster Vienna Private University today!
Interested in pursuing studies elsewhere? Webster University's Walker School of Business & Technology has degree offerings at campus locations in multiple countries and online.