New Chess Coach Hopes to Pay It Forward for Next Generation of Champions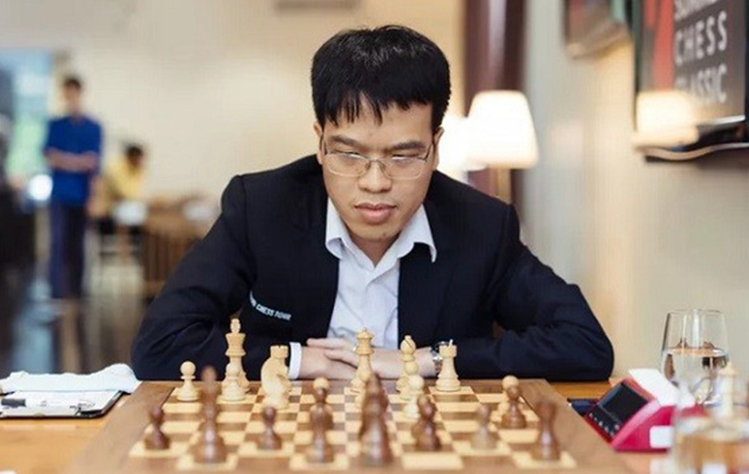 Liem Le was six years old when he first learned to play chess. Despite his young age, he was a natural. By the time he was 10, he was competing internationally. By 14, he was an international master with one gold medal and two silver medals from World Youth Chess Championships. By 15, he earned the title Grandmaster.
Now he is adding a new title to his name – coach.
Le will be the next coach of Webster University's chess team, considered to be the best collegiate chess team in the country. It will not be easy to be the new coach, considering that he is replacing Susan Polgar, considered to be one of the best chess players and coaches in the country, but it is a challenge that Le says he looks forward to facing.
"I was offered the job a few months ago, and I was surprised to learn that Susan was retiring, but chess has been my life calling and this was an opportunity I had to seize," Le said. "In my mind, this is me paying it forward to the next wave of chess grandmasters. My top priority is to preserve the reputation of Webster's Chess Team that was so brilliantly built by Susan and then building upon that."
Liem is an amazing chess player who brings plenty of experience to his new role of the coach of the best chess collegiate team
Le knows a lot about how Polgar managed the team because she coached him when he was a student at Webster University. He was a member of the University's chess team from 2013 through 2017 and played during four of the team's five national championship titles. Le also served as team captain from 2015 to 2017. Le graduated summa cum laude in 2017 with a Bachelor of Science degree in finance and a Bachelor of Arts degree in management.
"I loved my time at Webster and felt grateful for that experience," Le said. "Thanks to Susan, I improved my chess understanding and became a universal player who can adapt to different styles and opponents. My rating also improved substantially, reaching my highest ever around my graduation."
Even after graduating in 2017, Le visited Polgar and Paul Truong – Polgar's husband and the assistant coach on the team – frequently. During the past year, he also has volunteered to help with team training. "All the team members are like family to me. That is why Webster is the only university where I want to be the head coach," Le added.
But it is not just his time playing under Susan that qualifies him as coach. He also brings his own real-life experiences to the team. Among Le's many accomplishments are:
Earning the recognition as the top ranked player in Vietnam since 2008
Being ranked in the top 40 of all chess players in the world since 2011
Being the 2013 World Blitz Chess Champion
Being named to the "Forbes Vietnam" magazine's 30 under 30 list in 2015
Winning the 2019 Asian Continental Championship
Winning the 2019 World Open Championship
Winning the 2019 Association of Chess Professionals Tour
"Liem is an amazing chess player who brings plenty of experience to his new role of the coach of the best chess collegiate team," said Webster University President Julian Z. Schuster.
"He understands how challenging it can be to be a college student who is working on a degree while also competing in the arena of college chess. He also knows the rigors players face and the discipline that is needed to compete among the best at chess tournaments. And he has the leadership skills, the patience and the wisdom needed to guide our chess players to achieving excellence in both academics and in chess. I look forward to seeing what our team will accomplish next under his guidance."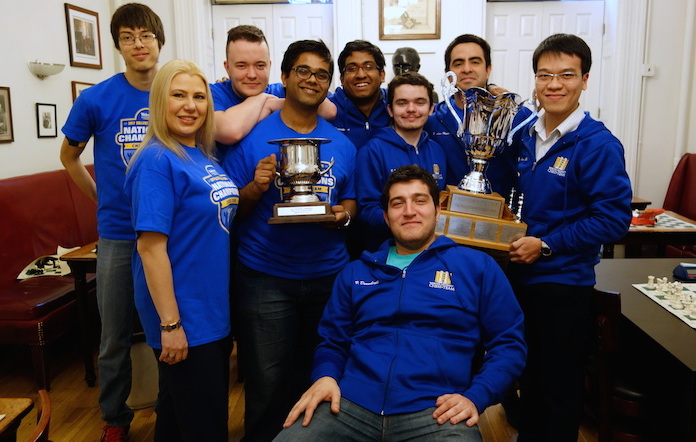 As a Webster student, Le graduated summa cum laude captained multiple collegiate championship squads.
plans on combining everything he learned from Polgar along with his personal experience as a student and an international chess champion. With that, he wants to take Webster chess to a whole new level of excellence. He will do that, he said, by recruiting the best young chess players worldwide and then identifying their individual strengths and weaknesses in their playing style, and working with them on their weaknesses.
"As the head coach of the chess team at Webster University, I am responsible not only for each individual student, but also for the whole team," Le said. "My short-term goal is to win at least three more PanAm Championships and two more Final Four Championships. That means breaking the all-time records in terms of the most wins any institution has ever achieved in the history of U.S collegiate chess, and making sure that Webster retains the powerhouse status in college chess, and that my students excel in chess and in their academics."