Webster University Receives 9 College Advertising Awards

Webster University and its Global Marketing & Communications unit has received nine more awards for excellence in collegiate communications, video and design.
The latest College Advertising Awards include three gold, five silver, and one bronze honor for ads, video, print programs and digital icons supporting external and internal communications ranging from podcasts and internal communications to advertisements and brochures.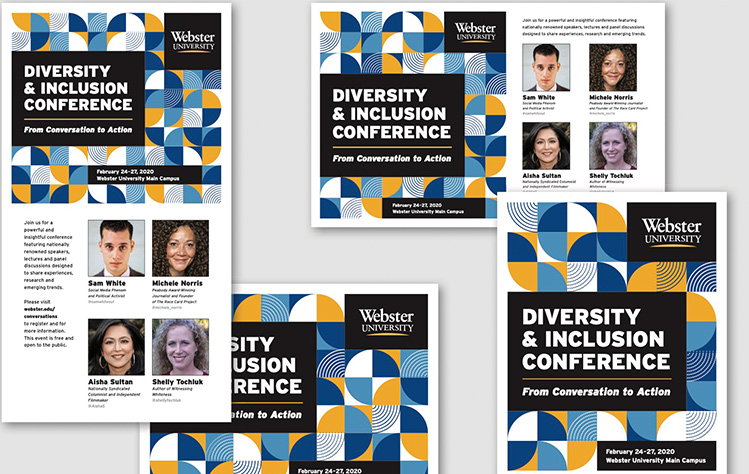 Here are the awards, categories, and specific campaign or communication recognized:
Gold - Special Events category, Diversity & Inclusion Conference
Gold - Magazine Advertising Single category, Web U_Stage
Gold - Other/Misc. category, Webster Today Icon System
Silver - Webcasts/Podcasts category, Webster World Report Cover Art
Silver - Billboard Design Single category, Busch Stadium Signage
Silver - Self Promotion Single category, The Jackson & Thomas Leadership Giving Society
Silver - Brochure Multiple Pages category, Community Music School Program Brochure
Silver - TV/Video Advertising/PSA Single category, Undergraduate STL 30-second "Be Your Best" a video to encourage students during pandemic restrictions
Bronze - Special Video Production Single category, Graduate TL 30-second "Thank You" to healthcare workers during the pandemic
These are in addition to previously announced honors from the Educational Advertising Awards.