Conservatory's Dottie Marshall Englis Announces Spring 2022 Retirement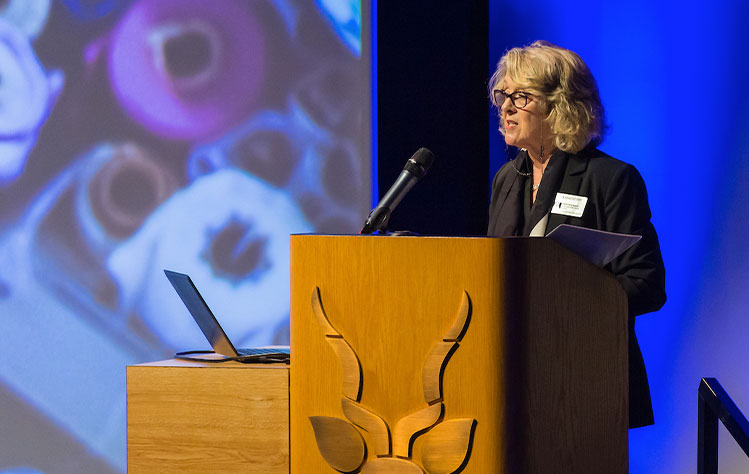 With bittersweet emotion, the Sargent Conservatory of Theatre Arts announces the retirement of Dottie Marshall Englis. Dottie will complete the current academic year and retire at the end of Spring 2022.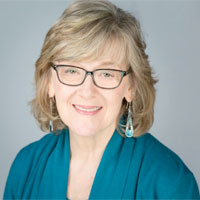 For over forty years, Dottie has participated meaningfully in all aspects of university life. In addition to her outstanding teaching and mentorship in the Conservatory's design program, Dottie has served in key positions, including president of the faculty senate and director of our London campus. For fifteen years, Dottie served as chair of the Conservatory, ushering an era of growth and solidifying the Conservatory's national reputation as a premier program. Almost every aspect of the university, and certainly all corners of the Conservatory, have benefited from Dottie's talent, wisdom, and dedication.
Dottie has balanced her teaching and administrative work at Webster with a prolific and illustrious career as a costume designer. Her award-winning designs have appeared in a wide range of productions and stages. For the Repertory Theatre St. Louis alone, Dottie has designed close to 100 productions. Her retirement from Webster will allow for continued work as a designer, and she is already preparing for St. Louis Shakespeare Festival's summer production of Much Ado about Nothing.
Having recently become a grandmother, Dottie also looks forward to more time with family and to more travel.
All of us in the Conservatory know a great void will be left when Dottie retires. We know as well that it is the strong foundation Dottie has helped to build that will allow us to transition. We know her retirement does not mean we will not collaborate soon again.
Please be on the lookout for notices of celebrations to come. We will find occasions in Spring to toast Dottie, offer our gratitude for her great work, and wish her a fond farewell.