Freshman Writing Award Submissions Due Before March 5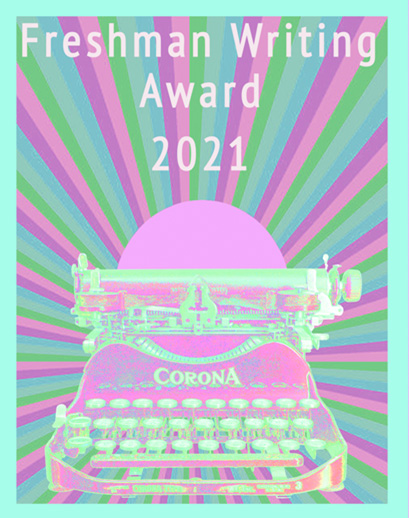 Submissions are being accepted for the annual Freshman Writing Award competition. This competition is designed to encourage and recognize excellence in student writing and to help foster a culture of writing at Webster University. There is a first place award of a $125 grant.
If you are a freshman, please consider submitting essays written during the Fall 2020 semester for the 2021 Freshman Writing Award. Submissions must be sent to Kristin Cobos, writing and online writing center coordinator, by 5 p.m. Friday, March 5, 2021. Email submissions or questions to kristincobos14@webster.edu or call 314-246-8685.
Submissions Guidelines:
Must have been written for a class during the Fall 2020 semester
May be in any genre
Must be a minimum of 500 words long
Must be written in English
Submission deadline: Friday, March 5, 2021, at 5 p.m.