Istanbul Study Trip Explores Islamic Art & Architecture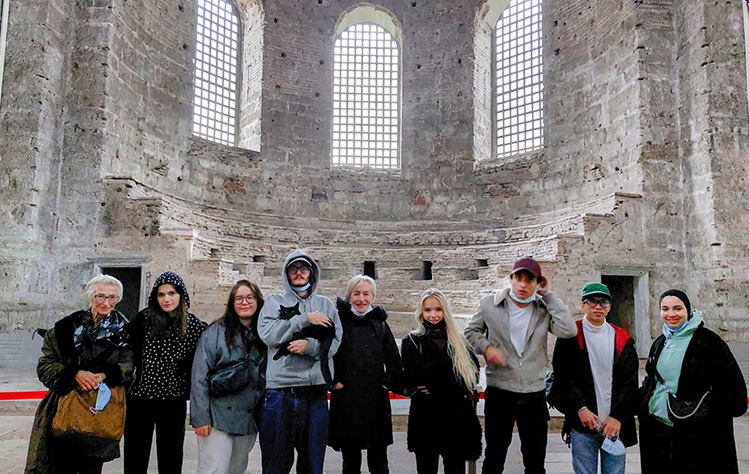 Prof. Maryvelma Smith O'Neil, PhD, led a recent study trip to Istanbul over a long weekend in November, as part of a course at Webster University Geneva called Art Appreciation: Art of the Islamic World. Students from multiple majors ranging from International Relations to Business chose the course as part of their Global Citizenship program—designed for all Webster bachelor students, to build analytical skills and to broaden their worldview.
The students toured the major monuments for three days with on-site briefings led by faculty and locals. The group also crossed the continental border—enjoying a group meal on the Asian side of the city—and they were given ample time for individual exploring in the city's famed Grand Bazaar. A few students shared their experiences:
"Our guides told us a lot about the history and art of Islam," said Tamara, a psychology major. "Also, spending time with the group in Istanbul was fun. I strongly recommend everyone to go."
Echoing her thoughts, Arnaud, a management major, said: "Being a Muslim myself, I felt I learned a great deal about Islam and the rich history of my faith. I would invite people to join the class, whether Muslim or not, to learn more about the beauty of Islam."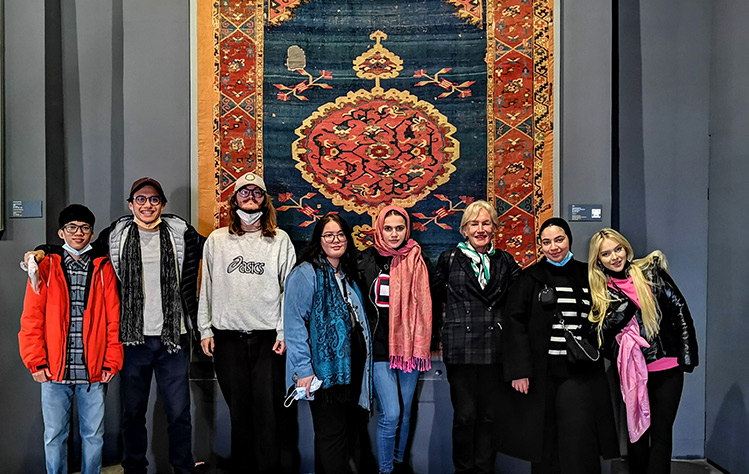 Ivan, a computer science major, mentioned that the trip was "a great experience as a first study trip. Istanbul was really beautiful and the food was delicious."
Student feedback is also consistent about study trips bringing a unique opportunity to make "new connections" and "new friends" between students from different majors and cohorts. In recent cycles before COVID-19, faculty-led student trips included excursions to Lausanne and Basel, as well as overnight group trips to Paris, Rome and Tuscany—where an annual student leadership retreat takes place.
The University is mindful of the present emerging COVID-19 situation in Europe, yet this trip was a great step forward as our first group venture abroad since the pandemic. It stands as reminder that Webster will continue to bring back these longstanding traditions of co-curricular, faculty-led excursions in Europe, once the health situation improves in the region.