Media Showcase Features Student Art & Media Projects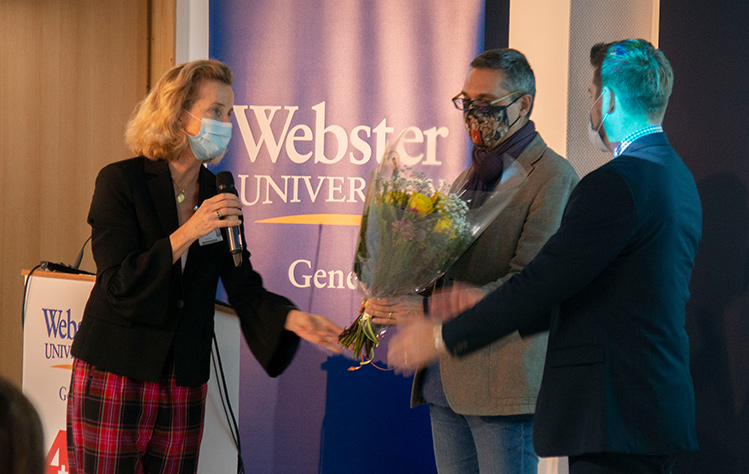 The annual Webster Media Showcase once again welcomed a packed audience in the campus Commons Room, featuring the work of Webster Media & Photography students as well as works by guest students at renowned international Swiss high schools.
Each year, students present their projects at the Showcase (from creative process to finished projects), showing the breadth of student talent across visual art and digital media, including photography and video. Selected student nominees presented their philosophical approaches, their creative design process and a finished work that was entered into a friendly competition.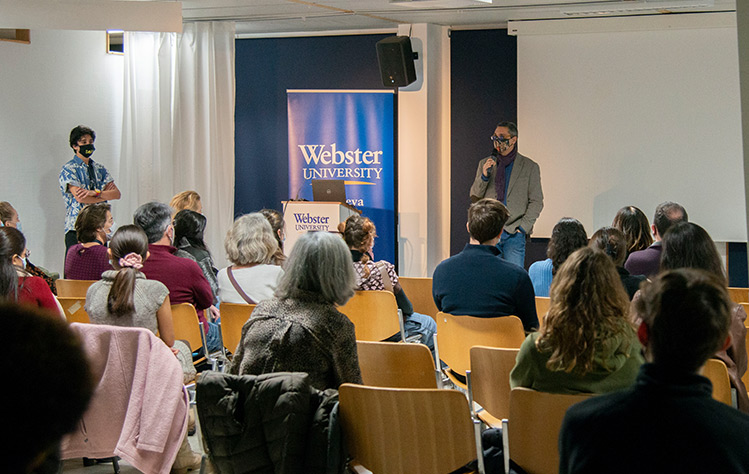 Some of the art works now hang in a temporary exhibit on campus in the student lounge, and other digital projects are featured online through the Media Communications department's 78 Magazine (named after the year 1978, when Webster's campus opened in Geneva).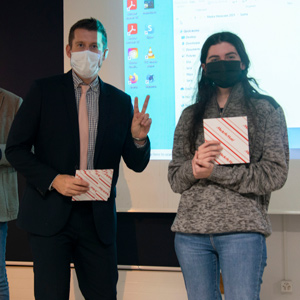 This year, Webster once again welcomed participants from our neighboring high schools, Collège du Léman (CdL) and La Grande Boissière (LGB) Campus of the International School of Geneva. Top prizes were awarded to three winners for outstanding achievements (one award from each school).
Congratulations to winners Ella (CdL) and Julia (LGB), and special thanks to Amelie Van Moorsel, Valérie Duvieusart-Courtade and Gilles Grassioulet for the coordination.
Check out the winning Webster video (from Caitlyn) and other Webster student portfolios here online!