Meet the Artist Lecture + Podcast Series Marks 3rd Anniversary

This has been an unprecedented couple of months of activity in the new digital life of the Meet the Artist Lecture + Podcast Series, which has been a part of the Current Art course this spring at Webster University Geneva.
According to Amanda Biedermann, a student enrolled in the course, the experience of meeting art professionals has been a memorable highlight: "I was really lucky to have been a part of a class where we got to meet different artists. I have never really had an experience like this before," she said. "When I found out we were getting this opportunity I really started to look forward to it. In total, we met seven people who are involved in the art world."
While the students and faculty had to forgo their usual study trips to see art in the flesh due to the closure of local museums and galleries and the postponement of the artgenève art fair, they were able to enjoy the pleasures of "travel via Zoom". Their first trip was on Jan. 21, when they "traveled" to New York to meet the talented realist painter Christopher Gallego. Gallego's talk, followed by a Q&A, is available via podcast.
A rich series of encounters integrating the arts across disciplines and majors
This was followed by a meeting on Feb. 4 in Geneva with the entrepreneur Didier Schwarz, with whom the students brainstormed ideas about what would make a great outdoor art event in the era of the Covid-19 pandemic. Didier's presentation is available here.
On Feb. 9, the class traveled to London and spoke with the gallerist and art advisor Taymour Grahne and learned about the ins and outs of running an art gallery. Taymour's presentation is available here.
On Feb. 16, the class was back in Geneva to meet with Helen Molesworth (pictured), a renowned expert in gems, who spoke to the group about her wide-ranging career working in the jewelry industry.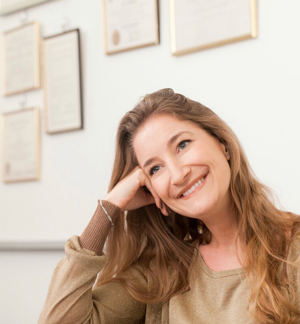 "I really enjoyed meeting Helen Molesworth," Biedermann said. "One could really feel the enthusiasm she had for her work. This made listening to her even more interesting. It inspired me. It made me realise that I should do what I love and am interested in because it can become a very exciting job." Molesworth's presentation, followed by a Q&A, is available here.
The last two events were organized together with Webster Geneva's Career Services, and each was a terrific learning experience for those students who might be curious about pursuing a career in some aspect of the art or luxury market industry in the future.
On Feb. 18, the class met with the audiovisual artist Joshua Chiundiza, recently arrived in Geneva from Zimbabwe to pursue a residency at the Geneva-based association, the Embassy of Foreign Artists.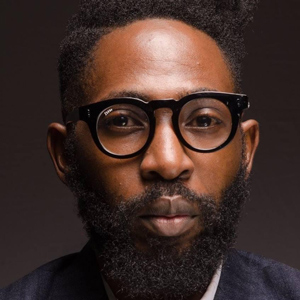 Chiundiza (pictured) spoke with the group about his experience as an artist-in-residence at the Fak'ugesi African Digital Innovation Residency in Johannesburg, South Africa (2018), about how his creative process involves transforming his exploration of his own Chewa, Shona and Nguni heritage into new forms of audiovisual narration, and about his involvement in the creation of a new African digital aesthetic.
The interview with Chiundiza is available here.
Finally, on Feb. 23, artist duo Lena Dobrowolska and Teo Ormond-Skeaping led a group of students in a workshop related to future scenarios related to climate change.
It has been an extraordinarily rich series of encounters through which the series once again achieved its goal to integrate the arts across disciplines and majors, to activate students' potential for creative and innovative thinking, and to develop their capacity for lifelong learning.
"I believe artists play crucial roles in our societies," said Renad Mumenh, another student enrolled in the course." They help shape our world into a better place. They bring joy, involvement and inspiration to the world. Moreover, artists offer thoughtful criticism of our political, economic, and social processes, pushing communities to participate thoughtfully and take steps towards social change.
50+ Speakers since March 2018
Meet the Artist has hosted over 50 speakers since March 2018, and collaboration has been a key ingredient in its success.
"Thanks to the involvement of the Media Communications department and the Webster Center of Creativity and Innovation (WCCI), Meet the Artist has been based in collaboration from the very beginning," said Dr. Julianna Sandholm-Bark, who runs the series. "I have also relied on the support of Tim Young for the podcast and Celia Joachim on the events side, and from fall 2020, the series has also benefited from a collaboration with the Embassy of Foreign Artists in Geneva. It is thanks to the support of these internal and external partners that the series continues to thrive."
For more information about the Meet the Artist Lecture Series, visit https://wcci.webster.ch/events/meet_the_artist
To hear some podcast interviews, visit https://podcast.webster.ch.