Students Make Most of Spring Break in Alps, Leadership Retreat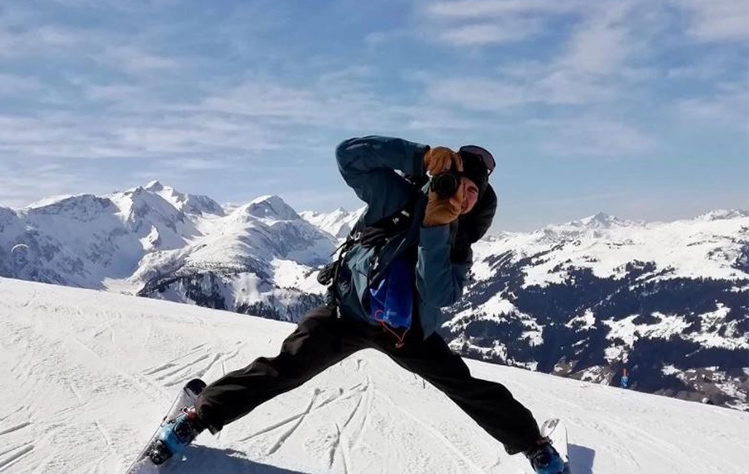 During what would be an otherwise impossible time for more traditional Spring Break activities, two groups of Webster University Geneva students still leveraged the break week, despite Covid-19, as an opportunity to engage in co-curricular learning:
Photography Course in the Alps
This year's annual Spring Break course on Photography and Video, which normally includes a faculty-led trip to Tuscany, was transformed into a Swiss-based learning experience, in the small Alpine town of Aeschi bei Spitz, near Interlaken.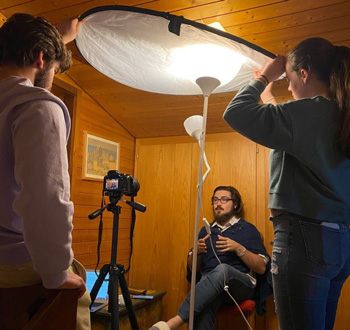 Francesco Arese Visconti, head of Media Communications & Photography at Webster in Geneva, led the course along with Keith Strandberg, as an "outdoor lab" experience for a small group of nine students. Following covid tests and a commitment to following measures, students converged at a remote chalet out in nature, which became home base for the 8-day photo lab course.
"To see students so highly engaged, both in learning skills and in a safe social collaboration during covid, all amidst the natural Swiss countryside landscape was truly inspiring," Visconti said. "It was the first time for many of us to have that sense of being 'away' from the routines of zoom-based learning and freedom from the difficult dynamics of this last year."
The course focused on 8x10 large format photography, black & white large format film development, video production and social media. Students produced film negatives a broad variety of social media content. Some photos and videos of their activities are available on the media department Instagram and on the blog for the annual trip. (All blogs for the week at https://tuscanytrips.wordpress.com.)
Two-Day International Leadership Retreat
Student Affairs staff at Webster's European campuses in Geneva, Leiden and Vienna once again collaborated to deliver a Leadership Retreat during Spring Break week—remotely, for the first time. The retreat is a core component of Webster LEADS, an opt-in, co-curricular program across Webster University worldwide, that develops leadership skills for bachelor participants. In addition to various service-oriented projects and an academic course on Leadership, LEADS participants immerse in an annual retreat that was both learning and community-building.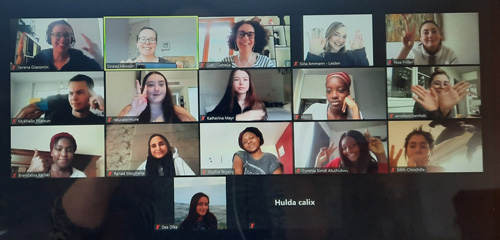 Retreat activities ranged from workshops in which students collaborated across European campuses on joint project proposals to an inspiring talk, "Driving Change in Underprivileged Communities," delivered remotely by Webster University Geneva alumna Yvita Fox, who is Director of Leadership Development for a branch of "Teach for America" in the U.S.
There was a session for students on Virtual Job Interviews, which will help students to articulate some of the skills developed through the LEADS program when it comes time for internships and job interviews. A guest session on Mindfulness led by Pauline Baudon, a Webster alumna from the MA in Counseling program, designed to help students maintain focus during challenging covid times, and even a Musical Bingo game that provided a fun social networking opportunity.
Webster extends our gratitude to alumni and colleagues from across the network to help make this year's retreat possible.