Art Professor and Therapist Selected for Crisis Response Team in Louisiana Bayou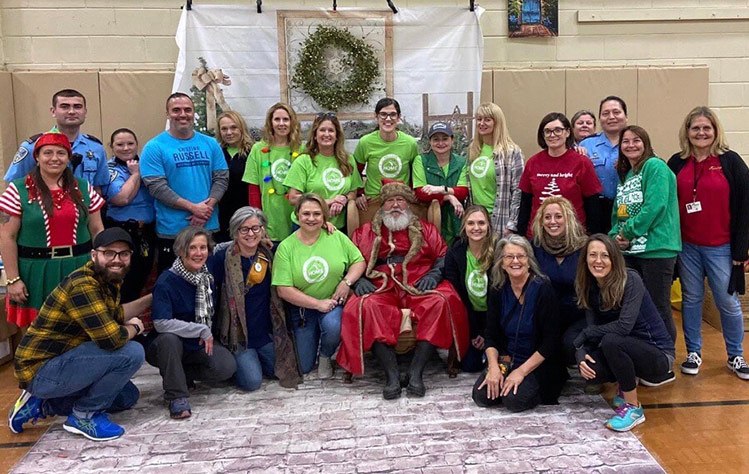 Webster University art professor and therapist Carol Hodson was one of seven therapists selected from a nationwide pool to be part of the first Crisis Response Team assembled by Somatic Experiencing International, an organization with a global community of over 3,000 Somatic Experiencing students and practitioners.
Trained in Crisis Stabilization & Support (CSS) techniques, Hodson and her team offered the resilient survivors of Hurricane IDA "stealth Mental Health" wherever they encountered them earlier this month.
"A lot of our work was providing resources and introducing SCOPE skills to the first responders, therapists, police, and community workers who have been at this for five months or more," Hodson said. SCOPE is a model of crisis response designed to engage resiliency in individuals and communities after a tragedy or disaster but before the 6-month time frame when PTSD really sets in.
Read more about the trip.
An Evolving Personal Mission Informed by Webster Experiences
"When I was chosen by SEI to work in the bayou, I was honored," Hodson said. "I am appreciative that Webster continues to support my evolution as an artist and therapist."
Though experienced as an artist and professor upon joining Webster in 1990, Hodson continued her lifelong learning and pursued an additional degree track in 2015-2018, attaining an M.A. in Mental Health Counseling with emphasis in Expressive Arts Therapy, from Lesley University in Cambridge, Massachusetts.
Hodson was moved in this direction, in part, by what she saw her students encountering in their lives.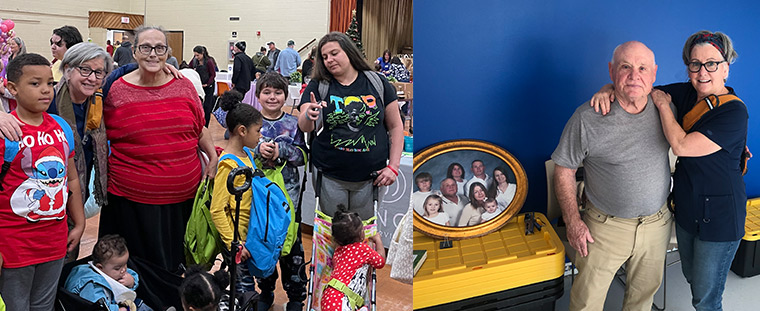 "Students were showing up in my art classes with symptoms of trauma, addiction, eating disorders, histories of abuse," she said. "I have always taught that art can be used as a powerful tool for healing one's self, but it had become evident to me that if I were to ethically support students to explore personal issues of such severity, I needed to complement my artist's intuition with professional training as a therapist."
Since her graduation from Lesley, Hodson has volunteered over 2000 hours under the supervision of Dr. Patrick Stack, director of Webster's Counseling and Life Development Center (CLD), working as an Expressive Arts Therapist with Webster students as clients in the Center. At the same time, she has juggled her teaching commitment in the Department of Art, Design, and Art History (DADAH). In DADAH, Hodson also developed the Certificate in Expressive Arts Therapy that is offered on the undergraduate level and cross-listed with Psychology.
"When we were in quarantine, I continued volunteering through the CLD to support Webster student/clients on Zoom through the summer," she said. "Looking through a trauma-informed lens, I could predict only months into the pandemic, the symptoms of high activation, exhaustion, numbness, and overwhelm that many students, faculty, and staff are experiencing now."
Hodson says her training in Somatic Experiencing over the past three years has made her even more passionate about preventing and helping others to heal from the stuckness of trauma. She says the Expressive Arts, combined with Somatic Experiencing, can release trauma. "Crisis Stabilization & Support CSS techniques such as SCOPE actually prevent trauma from getting stuck!"