Webster University Chess Champions Featured in the News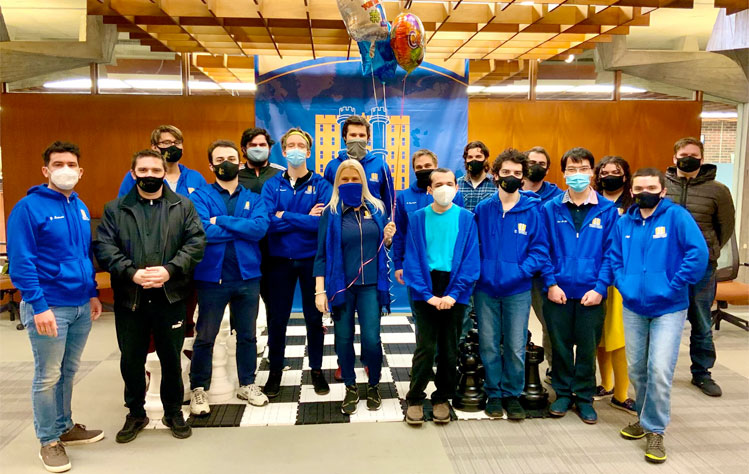 Webster University's champion chess team was featured in several news outlets after their recent win at the 2021 Pan-Am Championship.
Fox 2 with Coach Susan Polgar
Head coach Susan Polgar was interviewed live on Fox St. Louis affiliate Fox 2:, discussing the team's return to the President's Cup "final four" of collegiate chess, and the hot show, "The Queen's Gambit."
Chess Competitions Online during the Pandemic
KTRS-AM 550 radio mentioned Webster's victory, and the Webster-Kirkwood Times had an article putting the championship in the context of online chess during the pandemic:
"Training online is something I have been quite used to for a long time, since I coach chess and most of my students are online," said Webster student and chess team member Alex Lenderman. "However, playing online on a regular basis has definitely become something of a novel experience for me in 2020. By the time I played Pan-American, however, I was fully comfortable with it."
St. Louis on the Air: Chess Prodigies
Polgar was also discussed during the daily mid-day show, "St. Louis on the Air," which airs and streams online on St. Louis Public Radio, an NPR affiliate.
That was part of a conversation on chess prodigies, in reference to a new exhibit at the World Chess Hall of Fame.