In the News: Musangali, Woody Cooper on pandemic and mental health; Hocker golf feature
Recent news media coverage featuring Webster University community members includes:
Woody Cooper Column on Pandemic, Mental Health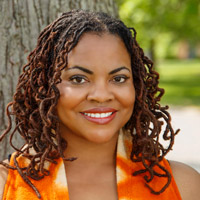 Jameca Woody Cooper wrote a guest column for the St. Louis American about how the pandemic has contributed to mental health issues and steps individuals can take to mitigate them.
Woody Cooper is a licensed psychologist and faculty member in the Webster University School of Education.
"Many times, depression and anxiety during the pandemic is associated with the lack of social interaction, being overwhelmed by virtual work and uncertainty during this pandemic. Nevertheless, if you are suffering from depression, anxiety, or some other type of stress, there are ways to minimize the load."
Read the full column at the St. Louis American.
Musangali on Pandemic 'Re-entry Anxiety'
Muthoni Musangali was interviewed on NBC affiliate KSDK about "re-entry" anxiety as people adjust to new workplace and school routines with the lifting of pandemic restrictions.
Musangali is associate professor in Webster's Department of Professional Counseling.
Musangali and other experts interviewed in the segment agree that part of the anxiety comes from the attachment to our "old normal," which they say isn't coming back anytime soon.
"We want to think of it as normal, but it's not. But it's going into a phase where we're negotiating relationships, we're negotiating workplaces and routines that we have. It's almost like really carving out a new space," said Musangali.
That new normal can be pretty comfortable eventually too, the doctors say, because in many ways, it's up to us.
"We're going into a place where perhaps we appreciate things in ways that we didn't before," said Musangali.
Watch the full segment at KSDK here.
Golf Champ Will Hocker Gets the 'Cusumano Treatment'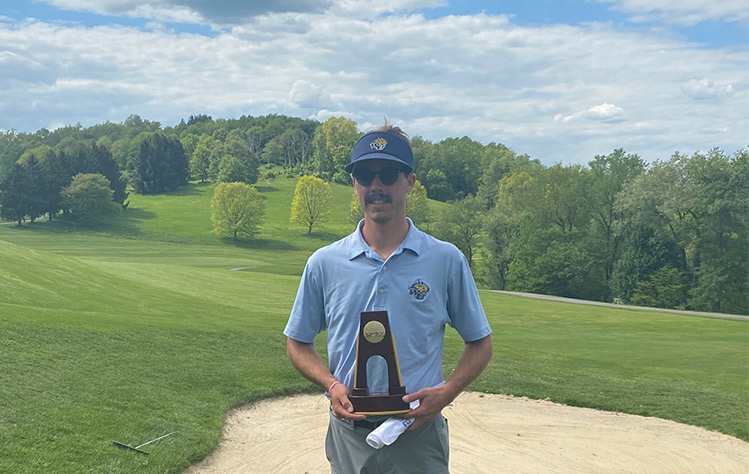 Webster student Will Hocker was profiled by longtime St. Louis sports broadcaster Frank Cusumano on KSDK after Hocker won the NCAA D-III golf national championship. The victory made Hocker the first Webster University student-athlete to win an individual national title in any athletics field.
"Man did he play some golf down the stretch," Cusumano raved. "In the final five holes, when he was down three shots, it was eagle, birdie, birde, par, par to win the title."