In the News: Stroble, Goedereis, Musangali, Woody Cooper
Recent news media coverage featuring Webster University community members includes:
Stroble Discusses Webster on Plexuss Podcast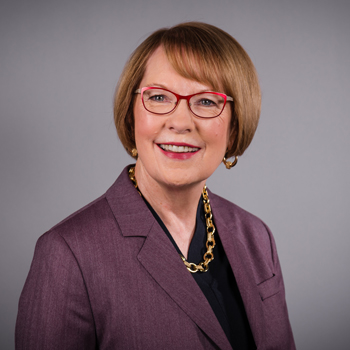 Chancellor Elizabeth (Beth) J. Stroble was interviewed for the Plexuss Network podcast and discussed Webster University's history and what makes it unique. Asked about what diversity, equity and inclusion means for Webster, she said:
"It's about inclusion now more than it is diversity. So it's not only representation, it is how do you build opportunities so there is equity? So that success comes to everyone? And we believe that success comes for us more fully if we are members of a diverse population. Success absent diversity is hollow, and not truly achieved. So diversity at Webster gets expressed in many ways ... in the curriculum, in the ways we organize ourselves...and globally the diversity of Webster is quite important to us.
"We are trying to be a reflection of the reality of the whole world, and global citizenship is at the heart of our mission. We think that our mission is to use education to transform students to be individually excellent and global citizens. It is hard to develop global citizenship without being interactive with the thoughts, expressions, and ideas of people around the globe."
Listen to the full podcast with Chanellor Stroble here.
Goedereis on Parental, Child Stress during Pandemic and Vaccine News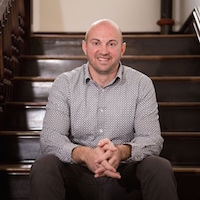 Eric Goedereis was interviewed live on KTRS 550 AM radio for a lengthy discussion of the psychological stress many parents may be experiencing in the pandemic and specifically about a COVID-19 vaccine expected to be available for 5- to 11-year olds.
Goedereis is associate professor and chair of psychology, and director of the gerontology program. During the interview, he was asked how families that may have disagreement over vaccines can help children in this contentious societal atmosphere:
"Keep in mind that these kids have spent 10 to almost 40 percent of their young lives living in day-to-day uncertainty," he said. "I would recommend that parents be mindful of what their kids are dealing with, because their kids are also looking for some predictability and certainty in their lives. Parents should look to close those circles of influence we spoke of earlier [in the interview], whether well-intentioned or not. ... We have to give ourselves permission to draw boundaries."
On the subject of parental stress during the pandemic:
"While other generations have faced these kinds of dilemmas, this actually is unprecedented to us -- those of us who are dealing with it now. It's really important that we remember that suffering and stress, these are subjective and relative experiences. Your stress is not more or less important or harmful than my stress. ... It's good that people are talking about these things."
Listen to the full interview here, beginning at about 1:18.
Woody Cooper on Use of Police Dogs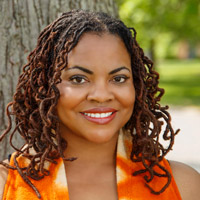 Video of a recent arrest by suburban St. Louis police shows the use of a dog for nearly 90 seconds, even after the 2015 Furguson Commission report found the use of police dogs on low-level unarmed offenders was unreasonable.
Jameca Woody Cooper was interviewed on Fox 2 about the incident and the larger questions it raises. She is a licensed psychologist and faculty member in the Webster University School of Education.
"You see fear on both sides [in the video]. But one of the key lessons from Ferguson is to prioritize de-escalation. So this video is reminiscent of pictures we see from the civil rights movement: Why do they need a dog? There are three officers on the scene, at least. Why couldn't they subdue the suspect [without using the dog]? Aren't they trained to do that, trained to de-escalate?"
Musangali Interviewed about Child Development
Muthoni Musangali was interviewed by KSDK about children involvement in volent crime, after an 11-year-old was part of a violent carjacking led by his mother.
The reporters spoke to the alderwoman of the ward and then asked Musangali about the impact for the child:
"I just think this puts him on a wrong path," said Musangali, who is an associate professor in Webster's Department of Professional Counseling. "Desensitization to violence at such a young age, it means the young boy may be more likely to engage in violence, aggressive behavior or even criminal activity in the future. That's what worries me."