Webster in the News: Stroble on the Pulse, Polgar on KMOX, Hall in AP
Recent news media coverage featuring Webster University community members includes:
Stroble on Pulse of St. Louis this Weekend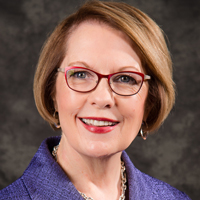 Webster University Chancellor Elizabeth (Beth) J. Stroble was interviewed by FOX 2 reporter Shirley Washington on her "Pulse of St. Louis" program to discuss this past year at Webster. The interview is tentatively scheduled to be broadcast at 7 p.m. on KPLR 11 during the news program, and then rebroadcast at 10 a.m. Sunday on FOX 2.
Polgar on KMOX Discussing Chess, Retirement
Chess head coach Susan Polgar was interviewed on KMOX about her pending retirement as a Webster's five-time champion chess coach.
"Too many accomplishments to list on a show that runs three hours," host Charlie Brennan said in introducing Polgar, who reflected on her playing career, her role as a champion grandmaster who broke the gender barrier, and her years leading Webster's top-ranked collegiate chess team.
Listen to the interview with Polgar beginning around the 20-minute mark of the recording here.
Hall in AP, KSDK on Redistricting, Trust in Police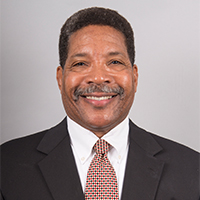 Political science adjunct faculty member Bill Hall was quoted in an Associated Press story on the census impact on legislative districts, and on KSDK about the city's need to rebuild trust in municipal police.
In the Associated Press story, which ran in several news outlets, Hall said "Missouri is like much of the central part of the nation has remained relatively stable in terms of population change."
"With the significant migration from the urban core center to the outer suburban area, that suggests that the Republican party could be a big winner in any redistricting," Hall said.
In the KSDK story about trust in police, Hall said the recent conviction of former police officer Derek Chauvin in the conviction of George Floyd is just a piece of a larger puzzle.
"In many ways, what you're seeing is the frustration of those particularly in minority communities," he said. "It's a loss in confidence in the ability of law enforcement to protect their community."
Watch or read about the KSDK segment here.