In the News: MacNeill on jobs, Roberts on credit, pandemic response on KWMU
Low COVID-19 Rates for Webster University in St. Louis
Webster University was mentioned in a St. Louis Public Radio story Friday about COVID-19 cases on regional college campuses in the St. Louis metro-area.
In comparison to other universities in the area, Webster's numbers remain low -- and have declined from the fall semester, with safety protocols and daily self-screening in place.
Read or listen here: "Most St. Louis Area Colleges See Lower COVID Numbers."
MacNeill on Possibility of Third Stimulus Check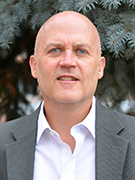 Professor Allan MacNeill was interviewed on KSDK Thursday night about the latest unemployment numbers and what impact a third stimulus check could have on the economy. MacNeill believes this will happen before the unemployment expiration hits, stating, "They are going to expire on March 14, so definitely before then. I think they'll do the package all the same time," he said.
Watch the segment and read the article here: "Experts say vaccines could lead to an economic rebound by fall."
Roberts on Secure Credit Cards
Professor Joe Roberts was featured in the "Ask the Experts" section of Wallet Hub about Secured Credit Cards and how they are different from regular credit cards.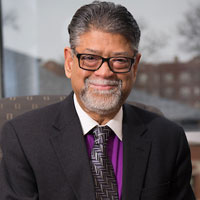 When asked if banks and credit unions make money off the security deposits from secured credit cards, Roberts explained that "Secured credit cards provide a pathway for individuals without any credit or with a poor credit history in the US to build or rebuild their credit scores. Available credit limits for secured credit cards are tied to their security deposits."
Read the full article here: "6 Best Secured Credit Cards. "