Jensen Assumes Role of Vice President of Business Development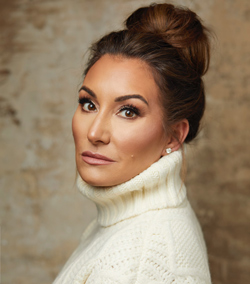 Dawn Jensen will oversee all 19 Webster University metro campuses in the United States, while maintaining her role in the Office of Corporate Partnerships. She will be given the title of Vice President of Business Development. The new duties start immediately.
"Dawn brings rich management and marketing experience to this new position with her unique knowledge of Webster University and the needs of the students. The long list of her accomplishments includes a robust enrollment growth in corporate on-site delivery of Webster's academic programs, a success that we want to replicate to our metropolitan campuses," said President Julian Z. Schuster. "Please join me in congratulating Dawn on her new role."
Jensen's duties will focus on new student recruitment and strategic initiatives for the metro campuses. She also will maintain the operations of the Office of Corporate Partnerships. She will continue to be based out of the St. Louis home campus, while traveling to the domestic sites.
"I am excited about this opportunity to strengthen Webster's visibility at our metro campuses across the United States," Jensen said. "I have a deep commitment to enhancing our student, community, and corporate engagements. I look forward to working with the metro sites to expand on recruitment and enrollment in this new endeavor."
Jensen was hired by Webster University in 2014 as the Director of Recruitment in the St. Louis region. She was quickly promoted in 2015, to the Chief of Corporate Partnerships, under the Office of the President, while retaining her recruitment role.
By the time she joined Webster University, she had over 20 years of sales and marketing experience with several Fortune 500 companies, including Anheuser Busch and Sanofi-Adventist. During this time, Jensen was also a small business owner in consumer goods.
Jensen also is an alumna of Webster University's George Herbert Walker School of Business & Technology.