[Video] Webster Songwriting Students Partner with Variety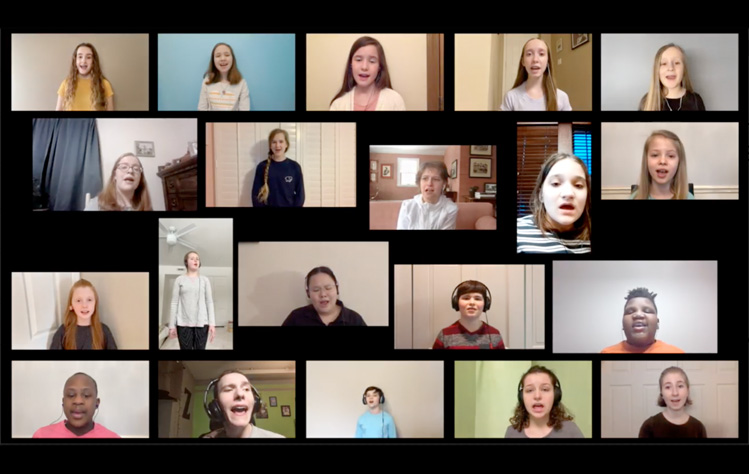 Three Webster University students from the Songwriting program in the Department of Music partnered with Variety, the Children's Charity to write a song for the Variety Children's Chorus to sing. The song premiered this month. View the finished presentation here.
Current student Rachel Deschaine joined with Leo Diamant (BM Composition '21) and Chloe Ward (BM Composition '21) in writing the song. Adjunct professor Melissa Bishop facilitated the partnership with Variety.
Jeffrey Carter, chair of the Department of Music in the Leigh Gerdine College of Fine Arts, leads the Variety Children's Choruses. "Three years ago, we worked on a song with lyrics drawn from conversations with students at an NYC school for autistic children," said Carter. "As I talked about this 20-21 program year at Variety, I thought we might do something similar, but with Webster songwriters. We already had two music majors working with Variety as assistant chorus directors and accompanists, so this seemed a logical next step."
The result is a new piece entitled "Sing Together," with music and lyrics co-authored by Deschaine, Diamant and Ward. Carter describes the song as "a happy little piece that has a bit of Randy Newman in it, and a lot of joy."
Once the choruses learned the song, each student provided a self-taped recording, all of which were stitched together by Hunter Johnson (BM Composition '19), who worked during this last school year as the Variety Choruses video editor.