James Myers Announces Retirement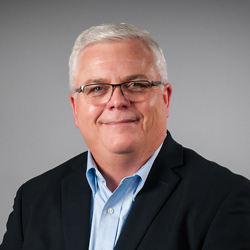 James (Jim) Myers, associate vice president and director of Financial Aid at Webster University, has announced his retirement. A national search will be launched soon to fill this role.
Myers joined Webster as financial aid director in 2012, leading the financial aid team in the transition from paper files to imaging of student records, increasing efficiency while upgrading to a new financial aid software to better serve students. Under his leadership, during the first year of the COVID pandemic, the team also operated remotely without impacting the service to students.
"Jim created a culture of customer service and compliance, and greatly improved functioning in the financial aid office at Webster University. He has been a thoughtful partner who prioritized service to students and operational improvement," said President Julian Z. Schuster. "I join my colleagues in wishing him a happy retirement."
"I've decided to join my wife in retirement and my last day will be Jan. 31, 2022," Myers said. "It was a pleasure working at Webster University over the last 10 years of my 25-year career in higher education. I would like to thank the University for the support during my employment here."